Page 2 of 2 •
1, 2

wonderful goal, but he's still not a good AM for milan. much better CM

lenear1030

First Team





Posts

: 2881


Join date

: 2011-06-05



@BiasedMilanFan3

wrote:Guys...

It's not Godateng, call him by his proper name

Kevin King Boateng
Kevin King GOATeng?

_________________
i. jsut. gvae. yuor. bairn. a. mnid. funikcg.

Vyey

Hot Prospect





Club Supported

:


Posts

: 265


Join date

: 2011-06-08



Really well taken, what improv and quick thinking



elmickio

Prospect





Posts

: 144


Join date

: 2011-06-07



in his 26th appearance this season (23 starts), Boateng finally reached the double digits (goals) for the first time in his career, a season where he keeps improving on his records after hitting 30 years earlier last month.

beasting in La Liga, figured he would be a forgotten name by now
Loved him on Fifa 11/12

Firenze

the Bloody-Nine




Club Supported

:


Posts

: 27870


Join date

: 2012-04-25



ES wrote:KPB has underwent some amazing character development, was always a victim of racism in Italy, didn't want to stay there, it affected him mentally, and he even got depressed about it. Went to Schalke, wasn't still in the right mind, his life went to tatters after, drinking, smoking, doing drugs, clubbing, didn't care for himself, they culled him from the squad, he said he didn't have much care for football anymore. Then they released him. Sought a therapist, came back, to football, maybe that was why we picked him, to help him get through this, slowly started to love the game again, especially when he scored against Fiorentina. Stopped drinking, clubbing, etc, said he wasn't materialistic any more, and that he won't waste this gift thats been given to him, went to Palmas, stayed clean, got his head right. Really happy for him, seen that he's scored a couple of goals lately, genuinely wish the best for him. If he keeps this up, i can see him go to Sevilla next summer
http://www.goallegacy.net/t39977p250-la-liga-discussion-2016-17#1685018
_________________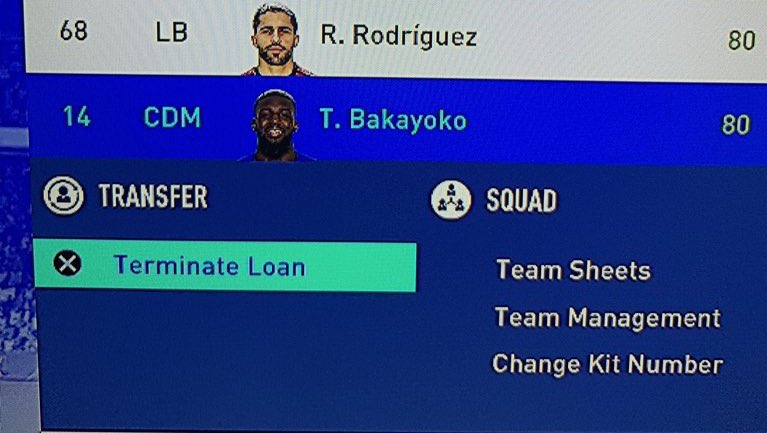 Kaladin

Stormblessed




Club Supported

:


Posts

: 22079


Join date

: 2012-06-28


Age

: 25




RealGunner

Admin





Club Supported

:


Posts

: 80882


Join date

: 2011-06-05



_________________
People of Eternia! I stand before the Great Eye of the galaxy. Chosen by destiny to receive the powers of Greyskull! This inevitable moment will transpire before your eyes, even as He-Man himself bears witness to it. Now. I, Skeletor, am Master of the Universe!

Doc

World Class Contributor





Club Supported

:


Posts

: 12385


Join date

: 2011-06-05


Age

: 31



Who wud a thunk it, the footballer formerly known as Prince is there on the pitch in a Barca uniform, playing with the likes of Vidal, Cryuff must be turning in his grave. I am sure I am just dreaming this, this cannit be real????

elfmeter

First Team





Posts

: 1047


Join date

: 2016-07-05



Page 2 of 2 •
1, 2
---
Permissions in this forum:
You
cannot
reply to topics in this forum