Page 11 of 11 •
1, 2, 3 ... 9, 10, 11

Fine, but you can't call someone an asshole for being a realist. If we don't win stuff and pay him enough, he'll leave so at least we know his position unlike some players in the past who had all the right words in the media like "Once a gunner, always a gunner" and leaves at the first chance.

This is the same with Alexis, who actually looks less likely to extend despite having no "asshole" quotes in the media.

urbaNRoots

World Class Contributor





Posts

: 14890


Join date

: 2011-08-11




Sri

World Class Contributor





Club Supported

:


Posts

: 13672


Join date

: 2011-06-06


Age

: 29



@urbaNRoots

wrote:

This is the same with Alexis, who actually looks less likely to extend despite having no "asshole" quotes in the media.
I'd prefer this. I don't want players kissing the badge and all that antics, but I don't want players throwing glances at other clubs as well.
It makes other clubs think we're easy targets. Our midfield mainstay wants to leave at the first chance doesn't sound nice, right?

Da Gunner

Prospect





Posts

: 22


Join date

: 2016-10-30



This is a fantastic interview by Ozil

http://www.dailymail.co.uk/sport/football/article-4414890/Arsenal-s-Mesut-Ozil-Premier-League-toughest-challenge.html

RealGunner

Admin





Club Supported

:


Posts

: 77542


Join date

: 2011-06-05




urbaNRoots

World Class Contributor





Club Supported

:


Posts

: 14890


Join date

: 2011-08-11



The better his English has gotten, the more he's opened up on his time here. You get the feeling that he does love playing here.
_________________
"I thought football's greatest honour was representing your country. I was wrong. It was playing for Arsenal." - Joe Mercer


MJ

Fan Favorite





Club Supported

:


Posts

: 8099


Join date

: 2011-06-06



I think that's a snippet from his book and not an interview

halamadrid2

World Class Contributor





Club Supported

:


Posts

: 18950


Join date

: 2011-06-05



50 - Mesut Özil has become the fastest player to reach 50 Premier League assists, doing so in just 141 games and breaking the record previously held by Eric Cantona (143 games). Magic. pic.twitter.com/yMZquraDd3

— OptaJoe (@OptaJoe) March 11, 2018
Mesut Özil has become only the fourth player in Arsenal's history to reach 50 assists in the Premier League. pic.twitter.com/BCZwLCdfCv

— MÖ (@MrElBuho) March 11, 2018
_________________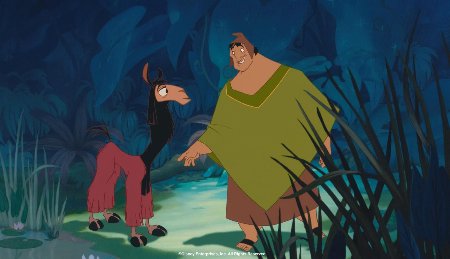 "Nobody can go back and start a new beginning, but anyone can start today and make a new ending."
Spoiler:

Sina

Fan Favorite





Club Supported

:


Posts

: 8160


Join date

: 2011-06-05


Age

: 27



Ozil's agent responds to Keown criticism:
"I think that Martin Keown feels that just because he used to play football, it gives him the right to attack the current generation of stars," he told Goal.com.

"Perhaps he just wants to remain relevant, or maybe it is due to jealousy?

"Is he envious about the money and exposure that current footballers have - I don't know.

"But to sit there and criticise, and criticise, and criticise, time and time again, it's getting a bit boring, in all honesty.

"He was an Arsenal reserve so left for Everton and Aston Villa because he wasn't good enough.

"He returned to Arsenal but was still a reserve - always in the shadow of Adams/Bould/Dixon/Winterburn and then Campbell/Toure/Lauren/Cole.

"His behaviour towards [Ruud] Van Nistelrooy at Old Trafford brought shame on Arsenal, he will say it showed his passion when really it was bad sportsmanship.

"If Mesut, or any other player in this era were to act like that, they would bring great shame upon themselves and their club.

"In the 2004 Invincible season, Arsene Wenger let him play the last minute vs Leicester to qualify for a winner's medal.

"Otherwise he would not be an Invincible because he didn't play enough games. He wasn't a real part of the team.

"Even Keown's team-mate Ray Parlour said publicly he would have killed Wenger if he did not let him come on the pitch against Leicester.

"This is again representative of the behaviour against Manchester United - he claims passion, whilst it is really aggression."

...

"He spent time helping coach the defenders at London Colney some time ago but then it stopped. Why would it stop if he was so good and knew so much about the game?

"Was it that Arsene Wenger, the players and staff did not want him there?

"Since then, he has remained an outsider from the club - he has very little knowledge of the internal events at the club, and is in no position to comment with such confidence. Does he have access to medical records... no.

"He spent many years criticising Wenger. Then it is announced Wenger is leaving and Keown starts to say nice things about Wenger - and after the Burnley game he had the audacity to go on the pitch with the real, and loyal, legends like Robert Pires.

"He questions Mesut's loyalty, but can't stick behind his own arguments - how can his opinion be trusted or validated?

"On the same programme, even a former Tottenham player [Jermaine Jenas] said Mesut is not in the team to defend.

"Jenas said he watched Mesut for Real Madrid and Germany and he is in the team to create chances and assist the goals - why when he comes to Arsenal do people think he should completely change the style of play that has earned him so much success.

"This style of play has earned him more international success that most ever.

"With 89 caps for Germany (in what some would say is a golden era for the national team), he has won the most prestigious trophy in football. Keown achieved very little in his 43 caps for England.

"Arsenal will finish the season having scored 54 league goals at the Emirates; their joint-highest tally of home goals in a Premier League campaign, along with 2004/05. So attack is no problem.

"The problem is defence. How is this the fault of Mesut? Have you looked at how Mesut's statistics compare to other Arsenal players? Maybe you should do that because you speak badly of him.

"Why is Mesut the only player Keown criticises? Yet similarly, he is loved by a strong majority of Arsenal fans across the world?

"When you are a small name compared to all the other football pundits on TV and radio like Thierry Henry, Frank Lampard and Steven Gerrard, is it simply a coincidence that you decide to repeatedly criticise the biggest name in the team?

"This harks back to the aforementioned points about jealousy and remaining relevant.

"Did you criticise Mesut with so much passion at a time when the fans were in pain after losing to Atletico because you knew it would give the fans a scapegoat and make you look like a hero who cares the most about Arsenal? They sang your name in the stadium so you must be happy with that.

"You said that Mesut was not loyal and would run down his contract and leave the club. Good prediction - he signed a new contract.

"Talking about loyalty and dedication, he has played throughout the season against medical advice. This has been kept hidden from the public, but when you're attacked so viciously, it deserves a mention.

"We are responding to you not because your words hurt us but because they are wrong. You cannot break us as you cannot influence the fans and people at the club, all of whom love Mesut.

"Mesut wants to lead this club forward while you try to divide the club to keep yourself in the public eye and relevant with stupid, incorrect comments.

"You joke Mesut will have an 'emotional breakdown'. Do you think it is funny to joke about mental health?"
So, a couple of things to point out here.
One is that he's wrong about Keown being a "reserve". He was actually an important player who played in several important matches. The comments about him barely being an Invincible are harsh too considering Keown was 38 at the time.
The other is that you'll find precious few people who think his actions at Old Trafford in 2004 brought shame on the club and even fewer people who don't think Keown is a club legend.
Those points aside, it's hard to disagree with what he's saying. Keown the pundit has been attacking Ozil all season - and I say "attacking" because Ozil is the first player he criticises whenever Arsenal lose, he's always questioning his loyalty/passion/commitment/all the intangible things nobody but Ozil can prove, he ignores tangible facts that discredit his arguments in an instant and has now resorted to questioning his mental health by saying he'd probably have an "emotional breakdown" after the Atleti game.
It's easy to see why he does it, too. Ozil is an easy mark who'll forever divide opinion and if you want to create conversation around a player and get your opinions going viral, then just roll out the cliches about him. In this sense, he's just doing his job as a TV pundit, and there's the added bonus that a good portion of the fanbase will lap it all up because they want someone to blame.
The problem Ozil has though is that this is the second time he's responded directly to Keown this season. All that'll do is deepen the perception that he's soft and needs to be coddled, regardless how many good points he makes.

Jay29

World Class Contributor





Club Supported

:


Posts

: 16189


Join date

: 2011-06-05


Age

: 25



It's really a shame that these club legends attack our club and players so directly and personally. You don't see that shit from Tottenham/Liverpool/Man Utd legends even when are at their worst (which we now are). Ok maybe Scholes and Keane.

There are still some who are respectful but the worst always get the job to talk shit about Arsenal.

urbaNRoots

World Class Contributor





Club Supported

:


Posts

: 14890


Join date

: 2011-08-11



I think Keown got completely owned there and I'm glad they responded.

He's right. Its not the attack, its the defense that's the problem.
_________________

silver

First Team





Club Supported

:


Posts

: 1039


Join date

: 2011-07-20



Page 11 of 11 •
1, 2, 3 ... 9, 10, 11
---
Permissions in this forum:
You
cannot
reply to topics in this forum