Hi guys. I'm new to this forum.
And I want to ask which football game are you gonna buy. Fifa 14 or Pes 2014.


Thanks
Just A Lamb

Just A Lamb

Prospect





Posts

: 2


Join date

: 2013-09-06



_________________
Henry wrote:""Stepovers, tricks, that's not the game. The game is what Thomas Muller is doing. If I had a son right now, playing, I would say to him 'look at them, look at [Franck] Ribery, look at Muller.' What Ronaldo does, and Messi, they're just freaks. Don't try to copy those guys. You can copy from Ribery, you can copy from Thomas Muller. What he did at the World Cup, people don't talk about it. They don't talk about it, but they should talk about it. He plays the game the right way: he defends, he attacks, he controls the ball when he has to control it, he reverses when he has to reverse it. When he has to finish, he'll finish. He doesn't do stepovers, but when he has to perform, he performs. He does what the game asks him to do.""

Bellabong

First Team





Club Supported

:


Posts

: 3424


Join date

: 2011-06-06


Age

: 27



FIFA, because PES isn't going to be on next gen.
_________________

Onyx

BROKEN





Club Supported

:


Posts

: 39869


Join date

: 2011-06-05



Yohan Modric wrote:FIFA, because PES isn't going to be on next gen.
The next gen looks cool.

Just A Lamb

Prospect





Posts

: 2


Join date

: 2013-09-06



PES

The PC version of PES is better, it has trillions of mods and the graphics is just too good

The console version is a bit limited modding-wise, nevertheless i enjoy playing it on a big TV with speakers. Purely personal preference

And don't forget, PES has the CL rights. As such it has a CL game mode which i find extremely addicting. The anthem is played out before every match and the presentation is brilliant

I got tired of FIFA back in March, it was extremely repetitive and was unappealing to me. The menus, the presentation, the faces on certain players everything looks poor and unpolished. PES' modders have done an amazing job of recreating faces, stadiums, badges, leagues, kits and more.

PES has a bit of learning curve too, i'm still trying to understand certain dynamics of the game. And this isn't a bad thing, it keeps the gameplay fresh and intuitive everytime i play

FIFA is basically:  L1+triangle then circle


Anyways i think its best if you give both games a try, the demos are coming out next week. Take whichever you think feels best for you
_________________

Kaladin

Ballon d'Or Contender





Club Supported

:


Posts

: 21050


Join date

: 2012-06-28


Age

: 25



PES but i MIGHT get Fifa as well if the gameplay impresses me which is unlikely tbh.
_________________

Great Leader Sprucenuce

Forum Legend





Club Supported

:


Posts

: 60956


Join date

: 2011-06-05


Age

: 28



Im getting PES even though I will regret it.I get bored of Fifa around April-May.Get bored of PES every time in 3-4 months and got bored of 13 in less than two months.

vivabarca38

First Team





Club Supported

:


Posts

: 1730


Join date

: 2011-06-08



Considering I only play online for the most part, FIFA since PES is shit for online gaming...

Will probably just download the PC version of PES though
_________________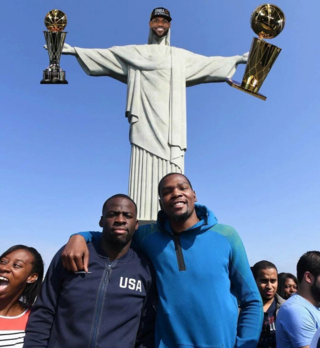 LeSwagg James

Fan Favorite





Club Supported

:


Posts

: 6587


Join date

: 2011-06-06



---
Permissions in this forum:
You
cannot
reply to topics in this forum