Ok so here is what I think
Diego Lopez 8.0
Spoiler:

He was there when we needed him at the start of the season when our team was in shambles but gradually started making more and more errors which either cost us or didn't. Very happy with his year but Iker should start next season
Iker Casillas 8.0
Spoiler:

Only played our cup games but was really assured in goal. Only conceded one goal in the Copa and made the most saves in CL. He made a couple of mistakes in the final but he more than made up for it with his clutch saves against Dortmund and Bayern on our way to La Decima
Dani Carvajal 9.5
Spoiler:

What a bloody season

to think this guy was playing in Segunda B two seasons ago coming in and becoming rock solid in defence. I can count his errors during this season with one hand and most of them we didn't get punished for it because his speed let him come back and recover. I was never in doubt whether this guy could deliver what was needed. That RB spot is locked up for years to come. Hope VDB rewards him this summer. Juanfran is crap
Pepe 9.5
Spoiler:

What can I say?? how many guys come back from being ostracised like he did this season?? funnily enough he doesn't look like he has lost his speed at all even at his age. I think he will be a starter next season. What a season
Ramos 8.0
Spoiler:

Jekyll and Hyde. Don't know what to think. He practically carried us to La Decima with his goals against Bayern and Atleti but that doesn't excuse all the howlers he made that made me want to pull my hair out in disbelief
Raphael Varane 7.0
Spoiler:

Didn't play much due to injuries. Took him long to recover and gave us a really good performance in the final. It reminded me of him last season. WC will be good for him funnily enough
Nacho 7.0
Spoiler:

A great servant to this team. Came in to cover for the injured players and never put a foot wrong. He doesn't get the credit he deserves
Marcelo 6.5
Spoiler:

Let's just say it's a season to forget for our tricky brazilian. Had a great CL final and loved his passion after he scored and we won. He is also another one that could benefit from the WC because of the little game time he has had
Coentrao 6.5
Spoiler:

Always got injured at the same time as Marcelo. He strung together a couple of excellent performances but that should not mask his very poor overall season marred with injuries like Marcelo. Hope he stays though because we are going to need him next season
Arbeloa 5.0
Spoiler:

The worst performer this season no doubt about that. A season to forget and to top it all of lost his place in the NT. Wouldn't mind nacho being Carvajal's back up seing how poor this guy was ehen he started and how solid Nacho was when he did
Casemiro 7.0
Spoiler:

Didn't play much but delivered when he was needed. Very similar to Nacho. He was very vital against Dortmund when we were getting slaughtered in the second half. I think he has a future with us tbh. Seems to be a good influence on the team as well with his cheerful mood
Illarra 6.5
Spoiler:

Not the best season but I will give him a pass because he was played out of position for most of it and it's a new team for him as well. I think he has learned valuable lessons from Alonso and even his own experiences. I think he will come back stronger next season
Alonso 8.0
Spoiler:

When we were in shambles at the start of the season this guy came back from his injury and steadid the sinking ship and it was good for short term until Carlo finally found a balance so we have alot to thank him for. As months went by Carlo was still playing this guy even when we were winning by the 4-0s etc and his own performances started to drop until he became a sight for sore eyes. It's not his fault though because any Madrid fan would tell you he was overplayed.
Khedira -
Spoiler:

Was injured most season
Isco 7.5
Spoiler:

Very much like Ramos. You never know what you got with him but overall it was a decent season from him. He should build on this for next season
Modric 9.5
Spoiler:

What a season. He struggled alittle bit against the pressing sides but his commitment and effort was superb. When guys gave up this guy was still going and tried to create something. If he needs to improve anything next season it's his creativity we will need it next season, he has improved everything else like the dwelling on the ball etc
DiMaria 10
Spoiler:

This guy went from the favourite to be offloaded in the summer to cemented to stay. Everything was against him but he kept plugging and plugging and eventually he got his reward. He beat everything he did in Real Madrid before from numbers of goals scored to assists made. He did everything. He played in so many different positions and yet you saw the same effort everywhere. Credit to Carlo for believing in him
Jese 8.0
Spoiler:

Injured for neay half a season but his goals got his goals and assists got us into the Copa final and kept us in the league with his brilliant contribution. I hope to God he doesn't lose anything next season. This guy is special
Bale 8.0
Spoiler:

Overall play was god awful to watch but he delivered goals when we needed him. Thats good for a first season I suppose but if he wants to succeed in our team his on the ball techniques need to improve drastically. Benzema had to suffer because Bale couldn't pass a ball between defenders to save his life. Hope he comes back from holiday early to train, show some desire yo improve please
Morata 6.5
Spoiler:

A poor season from the kid. He scored many goals but he was never trusted and his confidence took a dent as a result so he finished the season poorly. Hope he stays, there is going to be enough minutes to go around next year with all the different competitions
Benzema 8.0
Spoiler:

Started the season dreadfully out of form, sloely slowly he picked up and gave us 3 excellent months then gradually his performances started going down again. Maybe like Alonso it's due to fatigue I don't know but very poor overall season by his standards. He scored a similar amount of goals like last season, just to put a perspective on things. He can do alot better
Ronaldo 9.5
Spoiler:

Scored, scored and scored. Thank you don Ronaldo
Player of the season:
Spoiler:

This one is very very tough, we had a number of guys who had monstrous seasons but I'll go with DiMaria because of his overall quality, consistency, desire and comittment despite all the media bs about him being offloaded
Carlo 9.0
Spoiler:

For the big games in the Cups this guy prepared us to perfection, he didn't make us go with 3 DMs or anything no, he pointed out weak spots and made us exploit them. It was nervewrecking at times even if he didn't show it

but we got the job done in the end. The League on the other hand..........say no more. He really really needs to prepare better for them but his first objective was Decima now he can relax and make us better instead of obsessing about results. Perez must be a hsppy bunny. Oh and his decision to keep DiMaria and put his full trust and believe in him
Perez 10
Spoiler:

I am going to give him a pefect ten for improvements from his previous glactico failures, he got us 4/5 necessary signings and 1 galactico all these ended up playing a part in our successes. Well done son. Now don't go all reverse ninja on me please lmao
Overall I am very satisfied with this season now we should try and win the treble next season
Last edited by halamadrid2 on Sun May 25, 2014 2:19 pm; edited 1 time in total

halamadrid2

World Class Contributor





Club Supported

:


Posts

: 19771


Join date

: 2011-06-05



Our best player this season, overall, was Cristiano, but Ramos gets my vote.
_________________

Valkyrja

World Class Contributor





Club Supported

:


Posts

: 10627


Join date

: 2011-11-10



Ronaldo was our player of the season, playing badly in the final doesn't change that.
_________________

Pedram

Fan Favorite





Club Supported

:


Posts

: 5862


Join date

: 2011-06-06


Age

: 27



@Pedram

wrote:Ronaldo was our player of the season, playing badly in the final doesn't change that.
I don't think he played badly, at all. He hardly got any service, and he seemed to opt for a pass rather than shooting himself, whenever he actually did get the ball. He sent Bale through on goal on two occasions, and if it wasn't for the latter's awful shot accuracy in this match, I think more people would agree that CR played really well despite lacking service and only registering a goal to his name through a penalty. The way I see it, CR affected the game positively just about every time he touched the ball, so you can't honestly say that he played badly

Our timid, Algerian, frenchman, however...

Thimmy

Fan Favorite





Club Supported

:


Posts

: 6969


Join date

: 2011-06-05


Age

: 30



Modric for me. Di Maria has been a pleasant surprise but Modric has been a lot more reliable and consistent IMO.

Highly underrated. MOTM in the Final for me as well.

Collectively- I have been very happy (for the most part) how Carlo has organized the team. So much more balanced than past Real teams. Actually come to think of it, it has probably been at least 15 years since we have had a team this balanced.

vanDEEZ

Fan Favorite





Club Supported

:


Posts

: 5338


Join date

: 2011-06-05



Modric and Di maria for Me. Kudos to Ramos for his goals, he played a major role for us in CL.
_________________
2016 2017 2018

Mamad

First Team





Club Supported

:


Posts

: 3069


Join date

: 2011-06-05



Ronaldo and Modric over the whole season.

Ramos was immense towards the end of the season and Di Maria contributed a lot since January (I don't think they were playing that well at the start of the season though).

So in order;

1a Ronaldo
1b Modric
2a Di Maria
2b Ramos
_________________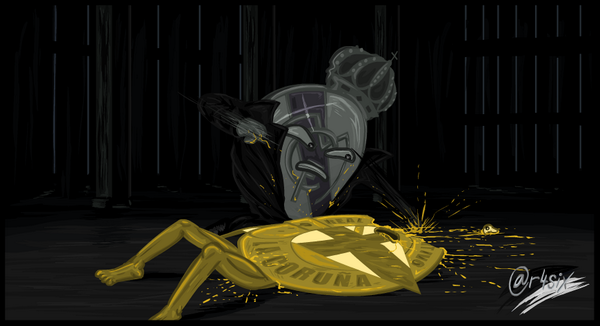 Zealous

World Class Contributor





Club Supported

:


Posts

: 16098


Join date

: 2011-08-01



Ronaldo and Modric as well. Di Maria close.

Was thinking of making a thread with like 'most improved player', 'best transfers' etc. Might as well do it here?

Onyx

Forum Legend





Club Supported

:


Posts

: 39923


Join date

: 2011-06-05



Modric for me as well.

Completely changed our midfield dynamics.A real trust worthy ,consistent and he is also kind of a leader in footballing sense. Our MVP of the midfield was clearly Luka Modric.

Di Maria second for his obvious creativity and work rate through out the season.



_________________
#WEAREALLTAXFRAUDS

_________________
#WEAREALLTAXFRAUDS
Similar topics
---
Permissions in this forum:
You
cannot
reply to topics in this forum