Page 2 of 2 •
1, 2

@lumiere
Seems like u don't understand what having ronaldo in a team signifies.
You are not just buying 1 goal per game, you are buying a brand and a money making machine.
100million is a bargain

shadexticos

Hot Prospect





Posts

: 454


Join date

: 2013-07-14



Nothing. We've had plenty of great players come and go. Our average trophy intake is actually worse since he's joined the team.

Great player... don't get me wrong. But everyone's replacable.
_________________

sportsczy

World Class Contributor





Club Supported

:


Posts

: 15676


Join date

: 2011-12-07



@shadexticos

wrote:@lumiere

Seems like u don't understand what having ronaldo in a team signifies.

You are not just buying 1 goal per game, you are buying a brand and a money making machine.

100million is a bargain
and Seems you dont understand what 30 years is for a footballer, however good that footballer is. He is one injury away from perhaps derailing his whatever is left in him. Football Clubs aint that crazy.or May be there will be some clubs. But then again we all know there is only one place he will end up if he finally choose to leave the Bernabeu. As long as United is interested in him, you guys wont receive such ridiculous amount of money for him, quote me on that. Return to reality please.

Glory

Fan Favorite





Club Supported

:


Posts

: 5308


Join date

: 2013-07-18


Age

: 27



Alright
I hope none of us is right tho cos I don't even wana see him leave.


shadexticos

Hot Prospect





Posts

: 454


Join date

: 2013-07-14



60 mill?? You're crazy Lumiere

How are you so sure he will only go to United? I'm pretty sure the sheiks will come in for him and outbid you guys, both in terms of transfer fee and salary.
_________________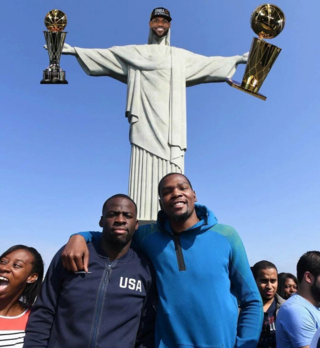 LeSwagg James

Fan Favorite





Club Supported

:


Posts

: 6587


Join date

: 2011-06-06



@halamadrid2

wrote:The ball is in Ronaldo's court actually. Just like the club didnt stop Alonso when he asked to leave they wont stop Ronaldo either, no fan will have anything against him if he blamed his departure on our transfer policy, every Real Madrid fan knows we have a fcked up transfer policy. But he will want to cement his place in our history books by beating Raul's record of goals scored, however with the way things are going this season he won't score as many goals as he did in previous seasons because he has noone to thread balls to him like he had with Ozil/ADM. I suspect Alonso also left because of our transfers tbh

No problem as long as Jese gets back with a bang anyways. Hopefully in the future we can field mostly a cantera line up instead of relying on a bunch of mercenaries more concerned about their bank balance than giving their all for the club
wrong scenario hala..here's why- kroos was brought to replace alonso, when the club got kroos the thought process was - alonso is getting older and a little slow, kroos is a younger central midfielder who can do alonso's job and then some; that was the thought process....alonso was only permitted to go cos kroos came in
the ball was in ron's court last year when his deal was winding down, NOW, its up to us to state a price and anyone who wants to sign will now take age, fitness, goals and all that into consideration...
also, if we put cron on the market, utd won't be the only team knocking, all this talk of "he likes utd" will lead to nothing if we ask for 100 plus million, they refuse and someone else pays it....a player can be "sad" when he has a year left on his deal and the threat to leave for free is huge. But when he's got four years left, with a new contract having been signed just the previous year, its up to us to decide to whom we want to sell him and for how much

titosantill

First Team





Posts

: 3225


Join date

: 2013-09-22



Go get David Luiz with 60m
You bought Di Maria for 70m and u want Ronaldo with 60 wtf is wrong with u ?
_________________

Valkyrja

World Class Contributor





Club Supported

:


Posts

: 10092


Join date

: 2011-11-10



@leswagg @Valkyr
I think i have already made my point.

we can compete with psg i think if they come for him. Also he will be interested to join us which is obvious for the simple reason that he is not a mercenary unlike others when it comes to us. There is an emotional attachment. He has made that pretty clear.
yea we bought di maria who is 30 years old. right

@everyone
Also I wasnt talking about 60m euros if you guys think I was. Its 60 m pounds, 100m pounds et al. So for di maria it was 59 not 70.

Glory

Fan Favorite





Club Supported

:


Posts

: 5308


Join date

: 2013-07-18


Age

: 27



Ronaldo at 30 is still better than every footballer not named Messi and way better than Di Maria. They're not even comparable
_________________

Valkyrja

World Class Contributor





Club Supported

:


Posts

: 10092


Join date

: 2011-11-10



not denying that as i have already said (meant) via my comments. Its not about the quality.
He may be world class now. But lets not forget that at the end of the day he is also human and will decline eventually, may be he can play like this for 3 or 4 years. But what after that.  So its 100 m for 3 years or 4 years (if he stays injury free that is)  yea 60 m now may be a bit less and I am not sure I can win that debate. He may command a little more agreed. But asking as far as 100 m for him is insane and outrageous clearly.

Glory

Fan Favorite





Club Supported

:


Posts

: 5308


Join date

: 2013-07-18


Age

: 27



Its insane and outrageous but that's what our transfer policy is: insane and outrageous. Everyone said that when they heard the price we quoted for a non-balon d'or holder who just had one break out season: Di maria.

Valkyrja put it best: ronaldo is better than any footballer not named messi.
Even Ronaldo's debris is worth more than 50million..lol..
You know how many teams would pay more than 60 million just to have ronaldo on their team even if they know he wudnt play more than half of the possible games.

shadexticos

Hot Prospect





Posts

: 454


Join date

: 2013-07-14



Page 2 of 2 •
1, 2
---
Permissions in this forum:
You
cannot
reply to topics in this forum