Page 2 of 2 •
1, 2

@shadexticos

wrote:@titisantill

Casillas had been making mistakes every since and costly mistakes at that.

I still remember that del piero's goal sometime in 2009 where he chipped a shot over casillas while he was in his post and he didn't even move and so many others.

He has been making too many mistakes for a world class goal keeper before mou benched him, it just got to the point that mou cudnt take it anymore.

I remember I had always been complaining about casillas to my madridista friends even before mou came so it dint take me as a surprise.

.
that's one example, and i said before, iker's kryptonite has always been free kicks and long shots, he's been like that since his debut, even when he was at the peak of his powers. that year, we faced liverpool and lost 4 nil, if not for iker we could have lost by 9, no exaggeration. pepe, heinze, ramos, gago were extremely pathetic in that game.....not to mention its not like del piero was a scrub, he was among the top 10 even top 5 dead ball specialists in his time

titosantill

First Team





Posts

: 3376


Join date

: 2013-09-22



agree 100 percent with everything sportsczy has said, that mentality of "we have offensive power, so if the opponent scores 9 we can score ten" is suicidal. the offence can win games (some games), but defense wins championships

titosantill

First Team





Posts

: 3376


Join date

: 2013-09-22



illarra needs to play a lot more now and isco too since he can put in a proper shift defensively, the midfield needs to be a bit more competitive imo, and would give nacho more game time too.... overall the team needs to be sturdy and more disciplined
sooner we cut the glamor shit and start playing clean effective footy the better, when has out scoring ever won anything?
carlo needs to is make some rotations, put out a really solid team and not a star studded fodder destroyer

Last edited by chad4401 on Wed Oct 01, 2014 8:09 am; edited 1 time in total
_________________

chad4401

First Team





Club Supported

:


Posts

: 4046


Join date

: 2011-06-05



@shadexticos

wrote:@Cybord

I have watched Luis' barca and they are nothing as special as their stats.The only barca that was worth fearing is Guardiola's Barca.

My deductions:

1 they comfortably win the small to middle-table teams Just like the Basels, deportivos and Elches we beat too.

2 They struggle against teams that park the bus or teams that don't respect the name and attack.

Granada giften them the 6th and first goal which set the tempo for the rest of the game and besides, granada's defensive system was horrible

3 Their passes are not as accurate and their build up is slower which means they lose the ball easily and can't carve out an opening in a tight game as shown in their match against malaga where they had no shot on target.

4 They are still susceptible to the same counter-attack and we can even match them without recourse to counter-attack.

But they have some qualities we should be worried about:

1 Messi has taken a more secondary role of assisting and he almost always finds his target.

2 Messi and neymar are combining better

3 Neymar has finally found his feet

4 They have a midfielder who can score in Rakitic

5 They have tall defenders now.

We have some qualities to get them worried.

1 Pepe is injured and Varane is starting: varane is good with defending when the ball is played on the ground like barca, as opposed to aerial threats.

2 we have 3 midfielders who ensure we keep possession

3 james: The positive: as he doesn't go for the risky like di maria, he therefore helps ensure we keep the ball longer enuf till we find an opening.

4 BBC

And the qualties to get us worried

1 James: The negative: he doesn't have the penetrative skills of di maria to help find an opening in a tight game.

2 Bale: he is lost

3 coentrao: the prefered choice for big games is injured and there is a 50pct chance he wud be injured then or wud

4 most worrying of them all, our entire defensive system, that's why it wud be safer to player a 4-4-2 defensive game with them for now till we find our perfect balance.

The main problem we always had with them was messi and their accurate passes so all we have to fear now is messi and maybe neymar, but we need not worry about them outclassing us, except we choose to counter.
Psg proved my points by beating them 3-2
I told u barca are nothing special.
It only took me two games to know they are very ordinary

shadexticos

Hot Prospect





Posts

: 454


Join date

: 2013-07-14



Barca don't need to be "special" when they play us as they have shown in recent clasicos.

The game against barca just showed they are still uncomfortable with high pressing of their defenders but Enrique is not Pep so he will probably tell them to hoof when they are under pressure now rather than try to play it out of the back. It also showed them what they need to work on since they haven't actually played a big team yet so this defeat is more of a positive to them than us

halamadrid2

World Class Contributor





Club Supported

:


Posts

: 19251


Join date

: 2011-06-05



But my point doesn't change. Barca are even less of a big game team this season than last season. They would either find it extremely difficult to win their big games this season or not even win.

shadexticos

Hot Prospect





Posts

: 454


Join date

: 2013-07-14



Barca have major problems on the wings defensively... we just need to focus on counter attacking and getting the ball wide. They can't handle it. They also continue to suck at set plays.

It just comes down to Madrid getting enough possession (over 40%) to take advantage. We do that, then i think we are very well positioned to beat Barca.
_________________

sportsczy

World Class Contributor





Club Supported

:


Posts

: 16362


Join date

: 2011-12-07



As far as my prediction for the season... i don't think we're as good as last season. Why? We lost Di Maria and neither Kroos nor James are anywhere near his level at the specific role we need... they can't get there either. They don't have the skillset. We've lost athleticism and speed in the midfield completely.

Can we win everything? Sure. But we need to remain healthy and we also need to play a more compact/team oriented style both on attack and defense. There are weaknesses we need to compensate for and that can only happen within a team concept.

Tbh, we've had enough turnover that we won't know what we are until January... to many new key pieces both coming in and leaving this past summer and all of it happened in the midfield, which affect everything the most.
_________________

sportsczy

World Class Contributor





Club Supported

:


Posts

: 16362


Join date

: 2011-12-07



I trust the players tbh, whether they fit into the "system" or not. Talent wise this squad is off the charts.

Like I've said before though, it's up to the coach to set them to succeed now.
_________________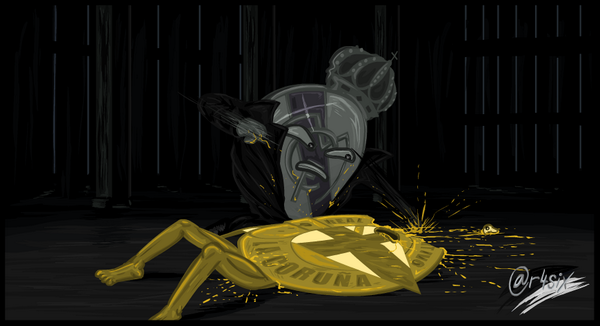 Zealous

World Class Contributor





Club Supported

:


Posts

: 16098


Join date

: 2011-08-01



Jese would kill Alba. But Carlo will never put Jese in place of Bale in a Clasico.
_________________

Valkyrja

World Class Contributor





Club Supported

:


Posts

: 10398


Join date

: 2011-11-10



I dont care who but we need to put an out and out winger on Alba, preferably a fast one and Jese fits that profile. Alves struggles against out and out wingers too so it might be a good idea to swap Bale and Ronaldo against Barca

As far as the midfield is concerned, we are different this year than last, we take less risks now and have alot more patience with our build up I just wish we stopped trying to force an AM into playing CM because that never actually works

halamadrid2

World Class Contributor





Club Supported

:


Posts

: 19251


Join date

: 2011-06-05



I believe our patient build-up is the cause of Bale's bad displays.
He is used to the counter attacking style of catching teams off their balance.
He is not used to a well organized defense so he wud need to reinvent himself.

shadexticos

Hot Prospect





Posts

: 454


Join date

: 2013-07-14



Page 2 of 2 •
1, 2
---
Permissions in this forum:
You
cannot
reply to topics in this forum