The era of Barcelona's famous tiki-taka style of play is over, according to Guillem Balague.
The Spanish pundit says what he has seen from Barcelona so far this season has proven their trademark short-passing tactic is a thing of the past.

Luis Enrique took over the club in May, and Balague says he can already see the changes that have been implemented by the former Spain midfielder.

"It's a different Barcelona," Balague told Revista on Sky Sports. "Most of the attacks come from the wings and the full-backs. The forwards play together and inside, and the centre midfielders are also very close to each other.

"There is also much more direct play: 15 of the 20 goals that Barcelona have scored this season have come from five touches or less.

"It's helped by the fact that they are defending better as a unit; sometimes they apply pressure high up the field and recover the ball early. When they do that, Luis Enrique has picked fast players up front with a lot of quality who, with two or three touches, will plant themselves in front of goal.

"It's generally an idea of his to play more direct, which is to say that tiki-taka from Barcelona is dead.

"That's it -€" it's gone. It's not going to happen again, he doesn't want that."

The quick-pass style was most recently implemented by Pep Guardiola with great success. He joined Barcelona in the summer of 2008 and, over the course of four years in charge of the Spanish giants, claimed 14 trophies.
However, Balague says Enrique feels he needs a different method to achieve success.

"Tiki-taka was a style that suited Pep Guardiola, who was like that as a player -€" a passer who comes from the Johan Cruyff school - but also because of the team he had on his hands.

"Luis Enrique feels that he needs to surprise his rivals and forget tiki-taka."

Thoughts?
_________________

"I pass and I move, I help you, I look for you, I stop, I raise my head, I look and, above all, I open up the pitch...The one who has the ball, is the master of the game...That's the school of Joan Vilà, of Albert Benaiges, of Johan Cruijff, of Pep Guardiola" - Xavi


Winter is Coming

First Team





Club Supported

:


Posts

: 3735


Join date

: 2013-05-09



It would be helpful to define tiki taka. If it's defined as high possession, short passing, slow tempo/high elaboration, high pressure then only one of these attributes has changed. That being said it has been noticed by a few users here that our style hasn't really significantly changed from the Martino era.
_________________

BarrileteCosmico

Admin





Club Supported

:


Posts

: 23701


Join date

: 2011-06-05


Age

: 28



Thoughts?

The centermids dont play close together.

15 of the 20 goals that Barcelona have scored this season have come from five touches or less. Which tells me just one thing...we are pressing and winning the ball high up the pitch.

I still dont know what Tiki Taka is.

Other than that, he is entitled to his opinion but he doesnt really know what he is speaking about.

The Franchise

Admin





Club Supported

:


Posts

: 18855


Join date

: 2011-06-05


Age

: 32



If he means extreme possession control then it's true, it's a thing of the past. We won't be seeing anything like this anytime soon.



And you can already see why even in that video from 4 years ago. Teams keep their shape. A few years ago only teams like Inter, Chelsea and Madrid. Nowadays even APOEL and Malaga. When you can't drag players one by one because they collectively keep their shape and squeeze the lines there is no space to form triangles and make sweet passes. You're forced to pass infront of your opponent rather than inbetween. Nevermind that Rakitic is not Xavi and can't operate in tight spaces like that and retain the ball when heavily pressed.

That's why I'm not so sure about alexjanosik's "mids need more freedom and to play closer together" stance. Spain do exactly that. They play extremely narrow with max. positional freedom and 5 mids. They can't even crack Slovakia with that approach.

And while Xavi's decline is pretty much accepted because he is soon 35 and it's logical, people are sleeping over what's happening to Iniesta. Last time he consistently played well was first half of 12/13. Last season he had a bit of a renaissance around the time when his wife had that miscarriage (Atletico CL and Bernabeu Clasico time) and that's it. He isn't what he used to be under Tata, Lucho or del Bosque anymore.
_________________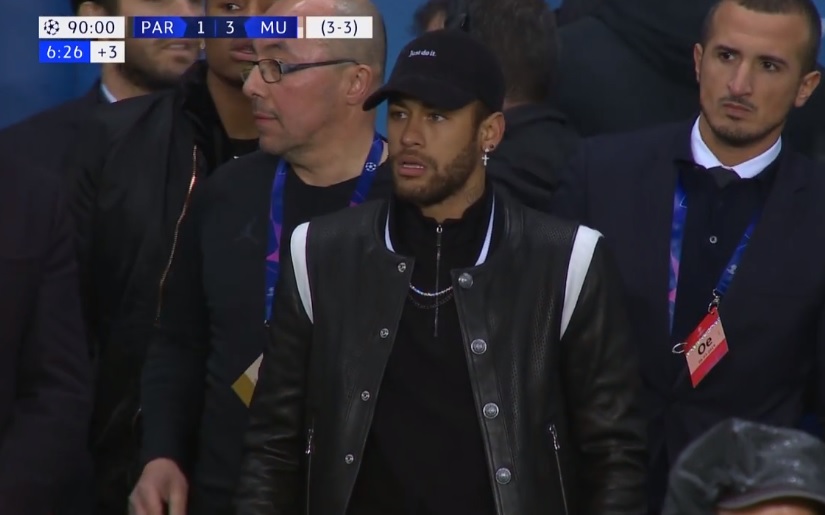 futbol

World Class Contributor





Club Supported

:


Posts

: 10617


Join date

: 2012-11-23



There are many different ways to play possession-based football. Barca (and Spain NT) just need to adjust a bit for the new players. It doesn't happen overnight, especially when you're looking to compensate for a player like Xavi. You tend to try to stubbornly hold on to the exact formula that gave you success. But eventually, you let go.

So many hacks in the media, it's unbelievable.
_________________

sportsczy

World Class Contributor





Club Supported

:


Posts

: 17648


Join date

: 2011-12-07



Hasn't this been said for every manager that's taken over since Pep? 'Barca are more direct this season, Barca are countering more this season' etc etc.

Personally, I think tiki-taka is the way Barca played possession under Pep, which they haven't done since he left. The movement of the players as they released the ball, the triangles, the combinations etc.

Onyx

Forum Legend





Club Supported

:


Posts

: 39941


Join date

: 2011-06-05




Casciavit

Fan Favorite





Club Supported

:


Posts

: 6694


Join date

: 2012-08-05



What is immediately apparent to me is that Messi aside Pep's Barca was run and symbolized by its midfield - Xavi, Iniesta and Busquets, which some have called with good reason the greatest midfield of all time but in the current Barca the midfield has become incidental with the game being about the forwards. Messi remains the whole and soul of the team while the second most important player now is arguably Neymar. With Luis Suarez set to make his debut for us soon the modern Barca could become symbolized by it's forward line just like Pep's Barca was symbolized by it's midfield. I tend to be nostalgic about the good old days but nothing lasts forever and we have to move with the times.

---
Permissions in this forum:
You
cannot
reply to topics in this forum