Page 26 of 26 •
1 ... 14 ... 24, 25, 26

Cyberman got registered around the same time as me. I remember that Storm1 registered a month before me, and I lurked for a couple of months before I bothered getting registered. I wouldn't be surprised if the forum had been around since 2007.

Thimmy

Fan Favorite





Posts

: 8457


Join date

: 2011-06-05



Mole had a link of internet archives maybe he can post that again.

Nishankly

Spicy Curry




Club Supported

:


Posts

: 17000


Join date

: 2011-06-05



I think I joined in 2011 or 2012. I remember lurking on here pretty exclusively when EAsports FIFA forum finally became insufferable. I think before I stopped posting there this guy was sending me a PM every time I logged on about how David Villa was a Muslim for some reason and that the picture posted of him wearing a gold cross(I think mole posted that picture actually) was photoshop and how I shouldnt believe it.....That was actually quite entertaining in retrospect.



Young Kaz

Prospect





Posts

: 149


Join date

: 2019-03-22



Betty lad if thats you m8

Nishankly

Spicy Curry




Club Supported

:


Posts

: 17000


Join date

: 2011-06-05



Thought a little resurgence was developing, but it seems that was merely false hope.
That being said, I remain grateful for all this forum had to offer during my dark ages

The Black_ish Sheep

Forum legendest




Posts

: 63


Join date

: 2018-12-25



No need to dramatize tbh

Simply Arsenal got trashed in the most important match of the season for them just yesteday , so Arsenal fan are so depressed to write now .
In fact 0 posts by them after match (they are many here , I can't say same for Chelsea  ).
Conversely if Arsenal won, It was wankfest now.
We should have supported Arsenal yesteday for a higher activity on forum tbh
Milan fans are also not tempted to write after last matchday too

It Is quite normal , posts depend on our mood.
I'd have done same

Robespierre

World Class Contributor





Club Supported

:


Posts

: 13056


Join date

: 2013-11-22


Age

: 29



I proved a long time ago that im more than just a joke, that im more than just a utility poster. How many guys came here and got washed out, or got themselves suspended, or went to chase their fantasies in other forums? When the smoke clears at the ene of the day, im the guy thats still standing here, im the backbone of this forum, im the king of the posters. Now Robes, you've known me for a long time, you know how many humiliations i've endured, how many hours i've lost watching Brocchi's Milan playing some of the worst football i've ever seen. I've endured more than anyone in the god damn industry, day in, day out, 7 days a week, every day of every year of every single hour ia busting my ass after every single loss, every keystroke, every feud, i am here the next day. Rest assured, that if you want me to stop, you or Firenze, or even RedOranje wikl have tp pry this account from my dead email. And i will not stop until i have the last laugh, until i see us crowned European champions once more. And what a glorious laugh it will be, a truly wonderful last laugh.
_________________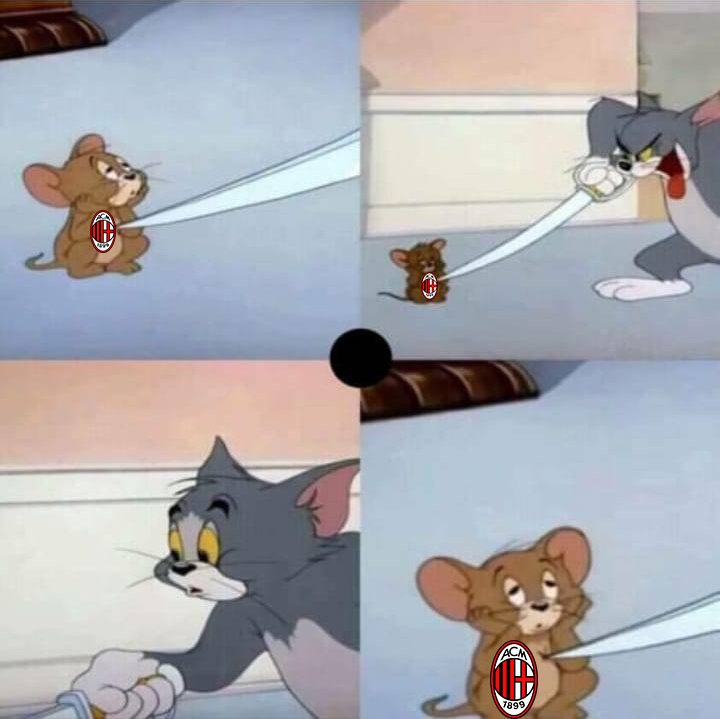 Kaladin

Stormblessed




Club Supported

:


Posts

: 22766


Join date

: 2012-06-28


Age

: 26



Ahah in fact I wasn't thinking to you - Moreover you wrote just yesteday ( that Bennacer thread, I wanted to respond because really he Is the only Empoli player rated by me .. but I forgot also because I haven't much time too ) , but others that wrote " I  'm done with this sport ". It Is a normal a break of some days

Anyway I wasn't thinking really to Milan fans - After all the daily posters are few and I' ve read them also after Sunday, but to Arsenal fans

Which leaps to the eye after final Is their absence now, in fact EL final thread was poor , but I repeat, it's normal to wait some days to dispose disappointment

I expect to read RG Jay Sina etc etc soon
Also because Football Is coming home again for the UEFA Nations League Top Four . Anyone cares of It ? Who knows.

Well a problem for " activity" Is no WC / Euro this Summer . Last sunmer was so frenetic here.
How much I dislike odd-numbered years.

Robespierre

World Class Contributor





Club Supported

:


Posts

: 13056


Join date

: 2013-11-22


Age

: 29



My personal experience is that I rarely indulge in television programming or sports anymore - the occasional ufc video, but even that has been essentially eliminated from my diet.
Many people speak in my experience speak about not having the time to meal prep, pursue their passion, and so on, yet there are so many invested time + energy into a team. When I first started to back away from football it was because supporting a Milan was frustrating...in the sense they seemed to care more about money than the game. Why give away 90+ minutes, plus posting about it only to come away empty handed?
It would be cool to stick around and converse, but the activity is hit and (mostly) miss. In a way it feels like those who have stuck around here, have yet to leave the nest. Just an observation in life and a pattern development my being has become aware of. It's almost the same cycle of conversation and cliche jokes.
Only sharing because it comes from the heart
Sending love and light to all

The Black_ish Sheep

Forum legendest




Posts

: 63


Join date

: 2018-12-25



Page 26 of 26 •
1 ... 14 ... 24, 25, 26
---
Permissions in this forum:
You
cannot
reply to topics in this forum