Page 12 of 12 •
1, 2, 3 ... 10, 11, 12
After reading that Benzema is not favoured in yet another poll (info from another thread), had me thinking: the day Benzema leaves or gets chased out the club, would Madrid fans consider him a legend or an icon of sorts?

Currently, Benzema has 115 goals in 225 apps for Madrid (according to Wiki). Is it possible that even with such an amount of goals and appearances that Madrid fans would just be like "meh, he was alright I guess" or would he be considered in the same mold as Santillana, Butragueno, Kopa, essentially the 2nd tier of Madrid legends.

Doc

Fan Favorite





Posts

: 7851


Join date

: 2011-06-05



People will appreciate his record no doubt but I don't think anyone will rate his time for us highly when he leaves. It'd probably be similar to when Beckham left. Famous player who wore the white shirt, we thank him for his services and that's that. No way he will be in the 2nd tier. He'd probably just scrape the 3rd imo

I do think it's time to move on from him though. We have Morata and more than a capable back up in Mariano Lucas has shown how you can't underestimate players with little experience especially when they are from the academy. We have so many players from our Cantera who should be playing for the first team but aren't because we have too many overpriced players on our roster. Perez can stuff his BBC where the sun don't shine

Source for the poll: http://en.as.com/en/2016/12/02/football/1480675121_402421.html

halamadrid2

World Class Contributor





Club Supported

:


Posts

: 17218


Join date

: 2011-06-05



He is top ten all time goals scored, and he still has time to produce. The term legend is thrown around quite a bit though, there are a lot of names ahead of him when it comes to status. He is a great player and I don't want to discredit anything he has done at RM, but there is a long line of players competing for legend status.

Lots of fans don't even consider Cristiano a legend for RM, so that tells you all you need to know right there.

vanDEEZ

First Team





Club Supported

:


Posts

: 4203


Join date

: 2011-06-05



Benz has never really won over the Spanish fans so to answer your question, it will be thanks for your services. But, with the way people call anyone who ever played a legend, I suppose he might get listed, but it will be a lower tier if there is such a thing.

The issue this year though is fans have seen him show up out of shape and injured after he had the entire summer free to get himself ready and when he has played it has been with no energy and almost invisible most games, compared to Morata who is always playing with energy and excitement and now after the Copa game same thing from Mariano. These guys are reserves at best and yet the starter looks like he doesn't give a dam. That in a nutshell is his problem and the only way he will turn that around is by putting effort into his game and getting concrete results. Otherwise expect the jeering to continue and increase. I don't believe this is an issue with Zidane nor Perez, but the fans do have a say and they are voicing it rather loudly.

futbol_bill

First Team





Club Supported

:


Posts

: 2240


Join date

: 2011-06-05



Expect severe jeering of Benz next Wednesday (home against Dortmund) if Zidane is dumb enough to start him again. And I plan on being there to lead this jeering!

futbol_bill

First Team





Club Supported

:


Posts

: 2240


Join date

: 2011-06-05



Oh yea, I already expect him to be booed without mercy. The lads and lasses at the Bernabeu would not be letting this performance slide at all.

It would literally have to be the work of God to convince the Bernabeu to show mercy.
_________________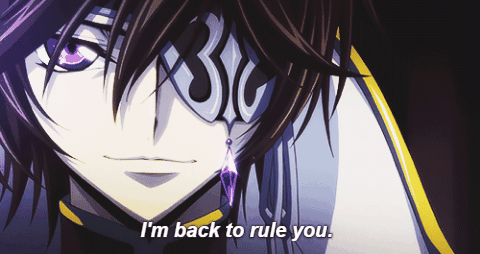 Spoiler:

The Real Treble:

Under 19 World Cup

ICC Men's T20 World Cup

ICC Women's T20 World Cup

Rally around the West Indies. Now and Forever.

Carlos Braithwaite wrote:I hear English tears taste like reparations

Doc

Fan Favorite





Club Supported

:


Posts

: 7851


Join date

: 2011-06-05


Age

: 30



Who would play instead of Benzema? Mariano?

vanDEEZ

First Team





Club Supported

:


Posts

: 4203


Join date

: 2011-06-05



imo if you want to sell a player, certain boxes have to be ticked. first of all, the coach should approve the move; as he may have use for such player on his squad

secondly, you should have a viable replacement for such player. and by viable replacement, i don't mean based on performances in one, two, three or four games. i mean, over the course of the season, does that player have the ability to give you numbers? how does that player play when he's off form? what is the injury record like?

say what you want about benzema, i think he can score at least 20 in la liga this season. i'm not sure the names we are mentioning can do that next season, unless ofcourse we look for a replacement outside our club

the goal ratio is very important because, cristiano will be a year older next season, who ever is playing cf must be able to score goals. bale will probably get yet another injury again, to lay him off for certain periods, so the cf must really be ready

i think sportsczy said we should wait till january for the verdict (if i can call it that). i say we wait till the end of the season, and see the goal returns as well as performances. the season is still very long, but "performances" like that showing at the nou camp, and some of the other poor showings need to end asap

titosantill

First Team





Posts

: 2549


Join date

: 2013-09-22



Page 12 of 12 •
1, 2, 3 ... 10, 11, 12
Similar topics
---
Permissions in this forum:
You
cannot
reply to topics in this forum