Page 19 of 19 •
1 ... 11 ... 17, 18, 19

Guys, you need to watch Mourinho's latest press conference. He has gone mad


The Demon of Carthage

First Team





Posts

: 3435


Join date

: 2015-01-25



What's he said now


halamadrid2

World Class Contributor





Club Supported

:


Posts

: 19639


Join date

: 2011-06-05




Warrior

FORZA JUVE




Club Supported

:


Posts

: 3723


Join date

: 2016-05-25



A quick dig at the club that murdered him earlier this week:
Spurs don't win titles.
Ego stroking:
Mourinho wrote:I am the manager of the one of the greatest clubs in the world but I'm also one of the greatest managers in the world.
Asked if he would still be a great manager if he did not win the title with United - who have won the English top flight 20 times, including 13 Premier Leagues - he replied:
Of course! Did you never spend time reading the philosopher Hegel? The truth is in the whole. It's always in the whole that you find the truth. Do you ask the same question to the manager that finished third in Premier League last season or the manager that finished fourth or fifth?
Then of course it wouldn't be José if he didn't take a jab at one of his colleagues:
Klopp hasn't won any international titles
More ego stroking:
I have won eight titles. I'm the only manager to win in Italy, Spain and England.
Gloats about winning major titles and not small ones, then he proceeds to gloat about his second-place finish

:

Not small titles, proper titles, and my second place last season was one of my greatest achievements in football
His insecurity is at an all-time high. If he loses to Burnley, we may witness the birth of the greatest stand-up comedy in European history during his next press conference

_________________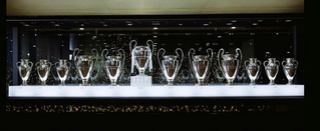 •Proud fan of the biggest and most prestigious club in the world•

The Demon of Carthage

First Team





Club Supported

:


Posts

: 3435


Join date

: 2015-01-25



Meh, this is classic Mourinho taking the spotlight so people don't actually criticize the players. Seen this a million times when things are bad, and we always fall for it.
_________________

BarrileteCosmico

Admin





Club Supported

:


Posts

: 23143


Join date

: 2011-06-05


Age

: 28



Some of the worst questions I've ever heard being asked in a press conference. Outrageous, laughable stuff from some of those journos.
Fair play to Mourinho for answering them with a straight face.
It start off with:
"The Spurs fans said that you're no longer the special one, that you've lost some magic. Is there some truth in that?"
Sorry what?
"In your own words, could you describe the love you have for Manchester United, and tell us how proud you are to be the manager of such a great club?" WTF

"If you were not to win a premier league title with Man United, would you still be one of the greatest managers in the world, or would that be an old thing?"
Jesus Christ what is this. This is a press conference about a football game, IMO the manager should refuse to answer any question unrelated to the specific game.
This is really not ok. These idiots need to get their shit together. They're not posters on an internet forum ffs. It's disgraceful, pure shit stirring and trolling without news value whatsoever.
Honestly, Mourinho did great.
_________________

Hapless_Hans

Ballon d'Or Contender





Club Supported

:


Posts

: 24036


Join date

: 2013-09-17



England seriously has the worst media in the world. From the country that brought us the Daily Mail and News of the World.
_________________

BarrileteCosmico

Admin





Club Supported

:


Posts

: 23143


Join date

: 2011-06-05


Age

: 28



Same shit as Cristiano Ronaldo its all about him doesn't care about any club. He is legend for only himself.. shit coach shit personality. just cant stand him.

Beautiful Football

Starlet





Club Supported

:


Posts

: 665


Join date

: 2011-06-05



The press probably apart from wanting to make it interesting for them, purposely picks on Mou since he just asks for it and makes enemies for himself too often

Keep them coming, this is getting better and better


BarcaLearning

First Team





Club Supported

:


Posts

: 4900


Join date

: 2011-12-08



The journalists have nothing to do with it. You can't pick your questions, but you can pick your answers.

Mourinho has always been a douche. I have lost counts how many times he insulted one of his colleagues for no reason. When he's winning, it's all sunshine and rainbows. But the second he starts losing, everything goes south, and he doesn't shy away from throwing his own players under the bus and crying conspiracy. And don't even get me started on his lovestory with the referees.

Just from that press conference alone, he insulted two colleagues: Klopp and Pochettino and then took a dig at Spurs.

Never have I seen such a toxic, immature and classless manager, and he deserves every unprofessional question he's getting.

Really hope he loses to Burnely, because that post-game press conference is going to be freaking comedy gold.
_________________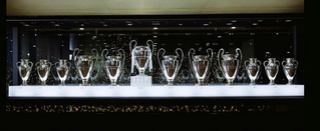 •Proud fan of the biggest and most prestigious club in the world•

The Demon of Carthage

First Team





Club Supported

:


Posts

: 3435


Join date

: 2015-01-25



Page 19 of 19 •
1 ... 11 ... 17, 18, 19
Similar topics
---
Permissions in this forum:
You
cannot
reply to topics in this forum