Dip in form √
Injuries √
MSN tired √
complacency √

Thugleti and Madrid breathing on our necks. What should have been park in the walk has turned into critical affair. If things go on same way we might lose League which might be the most embarrassing thing in recent times. Further CL is also looking rather difficult affair. We are " one goal from set pieces and parking the bus" away from getting eliminated. Usually we got Thugleti by balls but the form we are in I wouldn't be sure of anything.
Our only hope is CDR imo.
So the million dollar question is Did we peak at wrong time? or in simple terms, Have we ejaculated prematurely?

Lucifer

The Last Cat Hater.




Club Supported

:


Posts

: 6427


Join date

: 2015-06-16


Age

: 28



That question would probably only be relevant if Barcelona end up not winning La Liga AND the UCL as winning either would be a pretty good trophy haul regardless.

The 2 losses and the draw can actually be explained to some level of degree. Villareal was not being out played when Barca took a 2 goal lead and Lucho made 2 subs that really made things worse. Villareal came back and earned a draw that probably would have been the "fair" result.

A Clasico is usually unpredictable because of how well stacked both sides are in terms of talent. So a Clasico loss is not out of the ordinary. And even in that match, Barcelona had the better first half while Madrid end up having a better 2nd half but with better finishing.

You haven't won in the Anoeta since 2007 so a non-win is to be expected. Clearly they are Barcelona's bogey team. Jammed in there was a 2-1 win against Atletico which I admit, was helped by the latter being down to ten men but I like to give credit where it's due since Barcelona really stepped up their game in the 2nd half.

So, you would definitely have to revisit this question at the end of the season IF things turn out sour.


_________________
People of Eternia! I stand before the Great Eye of the galaxy. Chosen by destiny to receive the powers of Greyskull! This inevitable moment will transpire before your eyes, even as He-Man himself bears witness to it. Now. I, Skeletor, am Master of the Universe!

Doc

World Class Contributor





Club Supported

:


Posts

: 12692


Join date

: 2011-06-05


Age

: 32



Maybe . You can't never control when you peak, it's not something you decide . Weeks ago MSN biggest problem was to make sure that everyone of them had scored and today they are all struggling. It happens. MSN, Alves.. have been playing non stop since 2014 (and it's not about to stop) . I think the team can and should beat A.Madrid tho and hopefully we face anyone but Bayern in the semis. This is the part of the season where you need a little bit of luck. No reason to lose the league title tho.

_________________
"Form is temporary 4th is permanent" Arsene Wenger

LeBéninois

First Team





Club Supported

:


Posts

: 3984


Join date

: 2011-06-09



No, no matter what you can't beat inevitable, MSN playing tough as nails games in SA, and then expect them to come here and carry Barcelona through tough schedule. Barca just had bad luck with the schedule. Now it's starting to get easier, Liga wise and WCQ starts to be further away, which will improve us.

_________________
- Come with me. Save yourself. You don't owe Argentine people any more. You've given them everything.
- Not everything. Not yet.

Harmonica

World Class Contributor





Club Supported

:


Posts

: 11638


Join date

: 2011-06-07



This thread is premature.

The team is slumping a bit but still managed to win against Atletico and set ourselves up quite decently to head to the semis of the CL, and we're still 3 points ahead in the league. It's not ideal like it was, but I'm still not very worried.

If the team continues to play like this for the next couple games, I will get worried. Essentially, I agree with Doc. You can pretty much explain the results without having to resort to explanations like "I just don't know why, we were crap". They're reasonable, and no team can be amazing all the time, so we shouldn't expect it of this Barca team.

I will wait and see, recent form isn't encouraging, but it's early yet.

_________________
Beer and guns

CBarca

NEVER a Mod




Club Supported

:


Posts

: 17290


Join date

: 2011-06-17


Age

: 22



Our lack of actual depth, with long stretch of a game every 3 days and and the players flying all over the place from Japan/South America and the extra cups really hurt us. Also have to remember when we had the ban we were pretty much forced to play the same starting 11 through most of it, and then the players we brought in after the ban either didn't perform in big games (Turan) or got injured almost right off the bat (Vidal). Which means our depth issues continued, especially with Sergi and Rafinha also being inured through long stretches. Also most of our squad is not that young, so yea, these fools will eventually start to wear down if they aren't being rotated or being allowed to rest with so many games in a row plus traveling.

Last season around this time none of those factors were the case. Suarez came in fresh (and was also banned from Uruguay) and Neymar and Messi found form with Suarez in the squad. This year the squad hit peak but as the games piled up they gradually wore down; plus you got the constant distractions of legal issues for Neymar/Messi and Neymar fighting with the board trying to be allowed to play both Copa/Olympics equaling to a team not as in good harmony, with energy, as they were last year

I think as soon as we get an actual week off, the team will rejuvenate and hopefully can push through to the end but hopefully this is ringing an alarm to our idiot board.
_________________
Luis Suárez : "Nutmegs were my only option."

windkick

Fan Favorite





Club Supported

:


Posts

: 6138


Join date

: 2011-06-05


Age

: 36



i will post my thoughts tomorrow after barca trash atletico in counter attacks
_________________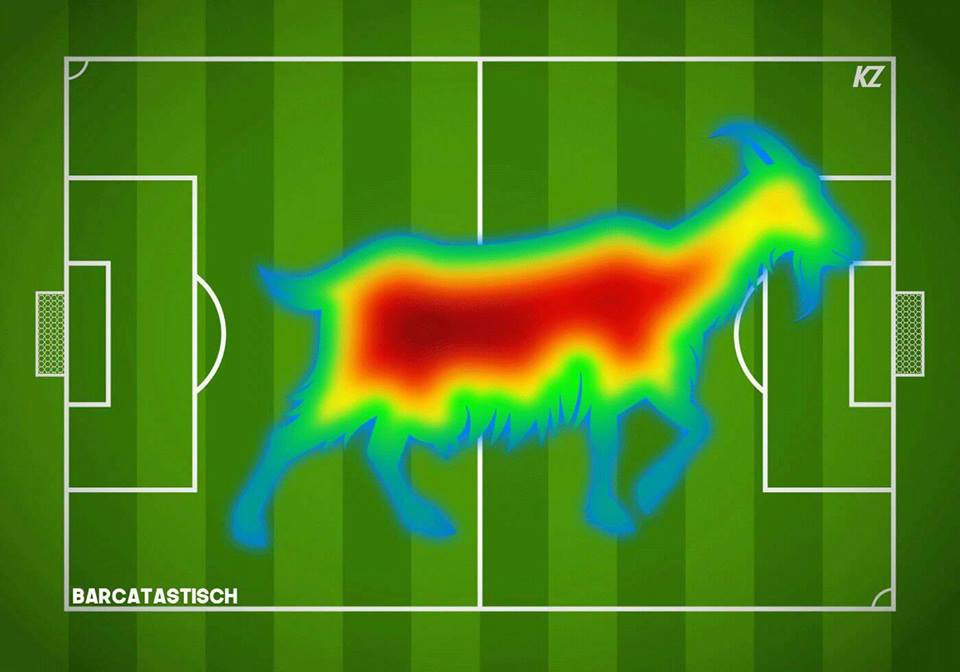 Kebab

Cant go to the last pages in mobile version. There is no page numbers




Posts

: 696


Join date

: 2016-02-06



Everything depends on the form of MSN at the current moment. Only Suarez kept his feet on the ground for the last ~2 months and thats why we struggled.

It was obvious they wouldnt perform at their highest capacity through the entire season but it was unfortunate that both Messi and Neymar got in a slump at the same time.

We should still win the Leauge and CdR which is still an amazing achievement. Nobody has won CL twice in a row and one cant cry over going out. Atleti is a great team and they have just had a better mood on the day.

Myesyats

Fan Favorite





Club Supported

:


Posts

: 9296


Join date

: 2015-05-03


Age

: 24



Liga and CDR would be a good result for the season.

The team depth is not there and that is no shocking. MSN are doing it fine and they will get their pace soon. Need more trust.
_________________
no clinging no resisting

zenmaster

Starlet





Club Supported

:


Posts

: 540


Join date

: 2014-05-01



4 games left for the season, they will manage to get them all won.

Myesyats

Fan Favorite





Club Supported

:


Posts

: 9296


Join date

: 2015-05-03


Age

: 24



---
Permissions in this forum:
You
cannot
reply to topics in this forum