Roma is letting key players go, thinking they will be able to reconstitute a successful Serie A squad. They are, in my opinion, losing key assets with Salah and Rudiger that they will not be able to recover in acquisitions, Monchi notwithstanding. This should open up the top 4 spots for Milan and Inter who along with Juventus and Napoli should be in the CL next year.

It looked like Napoli would be doing the same as Roma, but with Mertens and other key players thought to be leaving, staying, they should actually improve next year.

breva

First Team





Posts

: 1788


Join date

: 2015-03-04



I also think Napoli will be very strong next season too. They score a lot , they play very nice football , the team is there. Sarri knows what he's doing , yet .. idk , they will need to add that extra flavor if they ever seriously want to take the next step further. Don't know what it will be , but they have time still . Maybe fix the defence somewhat. Don't know how far they will be willing to go during the mercato , but so far everything looks to be in excellent shape for them .
As far as Roma goes , certainly , it looks worrying when they sell important players one after the other. I'll wait though . There's so much time left to pounce back and they will have money to invest as well. If you ask me , biggest question mark is Di Francesco . Whilst certainly proven in Serie A , i dare say even impressive at times during his stint at Sassuolo , coaching Roma is a whole new scene for him. Not sure who could answer with certainty about him right now , he is , up to a certain degree , somewhat of a risk for Roma at this point in time. I am personally still somewhat surprised how they managed to lose Spalleti and what's more , not look at a similar profile rather than a coach like EDF , who in all honesty has not the credentials Spaletti had .
His game is nothing to laugh at , very organic and functional , yet he'll need more than that with Roma i believe. He'll need results too and likely , as fast as they can come. Nobody is seriously going to point fingers at him at Sassuolo when they flop here and there around Italia , but with Roma , any wispers will soon become very loud noises , i dare say even at the first sights of shortcomings. I remember he's a very whiny coach , let's say he has an interesting personality ..unless i am severely mistaken.. He may have been part of their past , but i am not sure how Romanisti will take it if he doesn't deliver immediately.
As for their sales , Salah and Rudiger are replaceable . Very good players , but replaceable. Paredes was an interesting player , but hardly a generational talent or something. I liked him too but never really understood what's so very special about the lad. Surely Roma will do fine without him anyway , especially now they got Pellegrini , better player to look forward too anyway . If they get Berardi too as is rumoured , i really wouldn't write them off just yet , not at all . And once again , there's so much time left in the mercato , they can rectify many situations if Monchi and co are determined to do it.
in any case , Serie A will be so much fun next season
_________________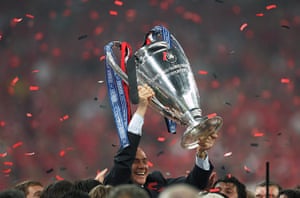 Grazie Silvio . For everything

Dante

Fan Favorite





Club Supported

:


Posts

: 5460


Join date

: 2011-07-09


Age

: 27



No surprise coming from Roma, this is how they roll. Maybe Paredes is the transfer that bugs me the most. In any case they won't make the podium this year i bet my shoes on it.

I said it before, the way things are going, NAPOLI will be champions next year, and it's about time. It's now or never.

- Juve is ageing & will go all-in for the Champions League. We are smartly rebuilding the core of the squad but i think we are dropping the scudetto this year.
- Milan is not in their prime yet, in 1-2 years maybe.
- Roma under perpetual reconstruction.
- Inter clueless.
- Lazio is interesting but not podium material.

So 2017/2018 is a crucial year for NAPOLI, if they realize that, they won't sell their stars.

Warrior

FORZA JUVE




Club Supported

:


Posts

: 3719


Join date

: 2016-05-25



Oh i am sure they realize it . Their management understand this very well i think and their players get it , or at least buy into it. That is why they all insist there collectively . They believe their time will come .

Question is , besides Juventus being so competitive these years , they always lack something on their own , and that's the most important thing . They play some really impressive football at times , they score a lot , their home is a difficult place to get points off of. Yet they always fail down the road. I think , as far as they keep their very best players and it looks like it ... they should focus on their defence. If they can improve their defence significantly , they won't lack anything to go for it.

That said , i do think it's always talk talk talk with Napoli... every season the same , great football , lot's of goals , but they just can't do it. Taking points when you don't score that much , when you just can't play well , that is what wins you the league. And you can only have a chance at this with a solid defence , which they don't particularly have. Let's see.

Pretty much agreed about the rest , even though i believe Juventus will still be the favourites for this season too . I mean , even if somehow Napoli does it , lol , it will be a very very close battle.

As for the rest supposedly in the hunt , we will just have to see it to believe it , even Roma right now is off the table , for the time being at least. Again , i refuse to write them off just yet , no matter how it looks right now. They have quality too and also the means to strengthen after sales , if they are seriously into it . I will only write Roma off the top 4 if they sell Nainggolan. If they do this , they are done , finito . No way they can make it without Nainggolan this season , they can get Berardi too and whoever they like , they're missing out if they sell Radja this summer.
_________________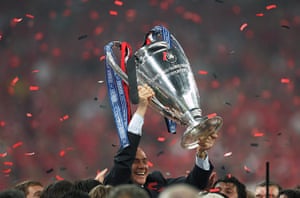 Grazie Silvio . For everything

Dante

Fan Favorite





Club Supported

:


Posts

: 5460


Join date

: 2011-07-09


Age

: 27



---
Permissions in this forum:
You
cannot
reply to topics in this forum