Page 2 of 2 •
1, 2

@vanDEEZ

wrote:Lol, yeah. I guess we can't sign any players who played for rivals. So no Thiago, we have to get rid of Theo, erase R9 Ronaldo from the record books and stay away from Neymar.
Erase Figo also. And Hugo Sanchez. And Laudrup. Hell, even our current coach.

Freeza

World Class Contributor





Posts

: 18845


Join date

: 2011-06-06



Raul has Atleti blood in him too, his records need to be forgotten immediately. Kroos played for our eternal European rival in Bayern, bin that lil shit.

I don't particularly rate this transfer because of the fact I really don't rate Courtois highly. At all. But I'm not gonna dislike him because he talked shit about Madrid while an Atleti. That's standard stuff.
_________________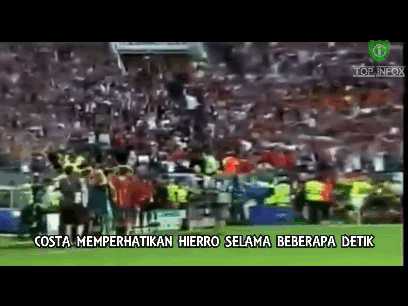 I told you so

Doc

World Class Contributor





Club Supported

:


Posts

: 11669


Join date

: 2011-06-05


Age

: 31



not even remotely surprised by some of the comments here. some of you lot are proper gremlins. Courtois is a madrid man now and he even apologized for it.

leave the family man alone, he just reunited with his kids.
he don't need this shit.

Top kek all 5 keepers training together. that must have been an awkward training session.
_________________
Getting a rival player isn't the problem here. We got Theo and nobody said a word. Oblak would've been welcome too. It's like Barca buying Ceballos and them not having a problem with what he said about them.

Anyways he is here now. So he should get everyones support like all the players

halamadrid2

World Class Contributor





Club Supported

:


Posts

: 19685


Join date

: 2011-06-05



Apparently, Sevilla want Casilla and we know Lunin will go out on loan, so that just leaves the nepotism kid and for a practice goalie who cares! If he goes, there are plenty in system to be the practice portero.

Lopetequi says he can handle both Navas and Courtois. At minimum one is Liga and other is Copa. CL is were we will see if he truly can handle both!

And just to add my two cents, I know most of you rate Navas highly, but you are ignoring his poor moments (which are not all down to when he was hurt), nor his poor handling of crosses. Let me be clear, he is a very good portero, but he is not a top 5 and he is getting to the age when you can expect his athleticism, reflexes to start declining. Courtois also has had bad moments, but he has consistently been considered top 5.

futbol_bill

First Team





Club Supported

:


Posts

: 3600


Join date

: 2011-06-05



Yeah, I think that is how it will play out. Courtois will likely be LL keeper, and Navas will take the CDR.

CL is potentially a question mark. My guess would be Courtois, but we did have that one weird season where Casillas played CL and CDR but either Navas (his first season maybe?) or Diego Lopez played LL. Like Casillas was given all cup games and the other was given all league games. I can't remember exactly.

vanDEEZ

Fan Favorite





Club Supported

:


Posts

: 5286


Join date

: 2011-06-05



we've won consecutive cls with keylor and our backline hasnt always been consistent. he had his bad moments but who hasn't on this team? short memory or did y'all forget that this whole team went to sleep for months? can't blame just keylor for that

keylor will not decline like Casillas did. Casillas didn't like to work hard. not the same with keylor who works hard to remain fit. goalkeepers I'll say again decline the least of all positions so as long as they train appropriately. unless keylor decides to be a lazy bum I don't expect him to decline any time soon. he's only 31.

in any case I like Courtois attitude. let's hope it translates to the pitch
_________________
Keylor is humble and respectful, he will give his best and keep Courtois on check and only controversy will come from prensa rosa. Navas can play copa games and come on some games here and there in the other comps, if he's not happy, thank you for your services champ.
_________________

The Madrid One

"Imaybeonthesideoftheangels..."




Club Supported

:


Posts

: 4339


Join date

: 2011-06-05


Age

: 24



I think you have it right MTO.

futbol_bill

First Team





Club Supported

:


Posts

: 3600


Join date

: 2011-06-05



Page 2 of 2 •
1, 2
---
Permissions in this forum:
You
cannot
reply to topics in this forum