Page 2 of 2 •
1, 2

If only we had players better than Mustafi and Elneny to start.
If only any one player from our team learns to cross the ball.
If only the Thanos snap evaporated Mustafi..............


mani88

Starlet





Posts

: 550


Join date

: 2011-06-06



Idiots, the whole lot of them.

I wrote a whole lot about game management and how we can't do it, and this was a great demonstration of it.

1-1, on the up, have the whole half to find a winner... Mustafi does a Mustafi, gifts Palace a goal.

2-1 down, still have a long time to get back in it, we decide not to defend a set-piece. 3-1, game over. Best we're getting is a draw.

3-2, should have the momentum... play into Palace's hands by consistently fouling them.

If we had a young team you'd understand it, but it's not. It's a very experienced team full of morons. Too many hot-heads trying to be tough instead of playing the game properly, not enough players getting control of the situation. Who was organising everyone at the back? Who was telling players to calm down and sharpen up?

Our set-piece defending has been strong this season. Then we go and concede three in one game. The second goal is all down to Mustafi for not wanting to deal with it. The third is horrific from everybody. Nobody marks or attacks the ball. I don't know why. Maybe we just missed Sokratis that much but even still, you expect better.

The starting line-up wasn't good. Maybe Emery's hands were forced with the scheduling but all the players we knew weren't good enough proved it. He made the right changes at half-time but then was let down by the exact players we knew would let us down.

We still have that game in hand on Chelsea so top four is still in our hands, but it's going to be rough if we turn up at Wolves and Leicester with this level of defending.

Jay29

World Class Contributor





Club Supported

:


Posts

: 18409


Join date

: 2011-06-05


Age

: 26



i can only calm myself by saying our total pts are still better than our performances warrant
its still annoying though,we had in our hands now we should rely on others to drop pts unless expect you us to win @ both wolves and Leicester

no point talking about individuals ,just counting the days until some of there are gone
_________________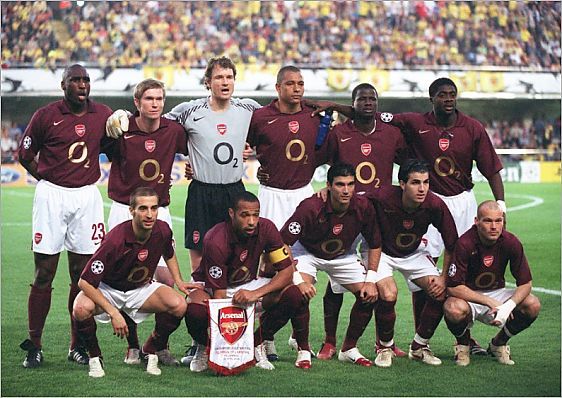 "Nobody can go back and start a new beginning, but anyone can start today and make a new ending."
Spoiler:

Sina

Fan Favorite





Club Supported

:


Posts

: 9139


Join date

: 2011-06-05


Age

: 28




RealGunner

Admin





Club Supported

:


Posts

: 83371


Join date

: 2011-06-05



He's trying to shield the ball as if he's by the touchline or something. I've never seen a defender do it on the edge of his own box unless the keeper is close by, which Leno wasn't, nor should he have been, because Mustafi had the situation under enough control that he didn't need to.

That's Mustafi in a nutshell, though. Doesn't want to take responsibility for anything so he passes the buck onto other players.

In any other circumstance, that performance ends Mustafi's Arsenal career. He should not play again, but unfortunately the glut of games we have means he's going to have to do.

Jay29

World Class Contributor





Club Supported

:


Posts

: 18409


Join date

: 2011-06-05


Age

: 26



To me looks like he's expecting Leno to come for the ball and is trying to help him get there by slowing Zaha down?
Even though of course Leno is somewhere else..
_________________

Hapless_Hans

Ballon d'Or Contender





Club Supported

:


Posts

: 27630


Join date

: 2013-09-17



Page 2 of 2 •
1, 2
---
Permissions in this forum:
You
cannot
reply to topics in this forum