Page 5 of 5 •
1, 2, 3, 4, 5
If you say so Sports lol. Needless to say, Mendy is gonna be lit in La Liga. I mean, doubt he'll be a flop at all imo.

Doc

World Class Contributor





Posts

: 14163


Join date

: 2011-06-05



Every morning, there are 2 boats leaving for Europe, the one on the right to France and the one on the left to Spain. As the migrants come down the dock they are asked if they play futbol. The ones that say yes get put on the boat to the right, and the others are told to take the boat on the left where they can go to sell knock off goods!

futbol_bill

First Team





Club Supported

:


Posts

: 4311


Join date

: 2011-06-05



@Hapless_Hans

wrote:Relatively speaking, in history, it is clear that France have underperformed while Denmark have hugely overperformed in terms of NT titles and achievements.

And let's not forget what a sad, low quality affair that last World Cup was, with the possibly most unremarkable winners ever. Compare that to Denmark 92 for example, these are proper heroes.
I know you're (half) trolling, but I don't think you know the state of football in France before the late 70s.

 We're talking low participation in the sport, lack of interest from large swaths of the population, shitty infrastructure, no coherent national strategy to promote and professionalize the sport, etc...
The reforms of the 70s essentially birthed modern football in France, and I don't think the NT has underperformed since.

farfan

First Team





Club Supported

:


Posts

: 4628


Join date

: 2013-05-30



There was a bad patch from 90 - 94 but since 98, things have been smooth as eggs for France NT. Well, smooth-ish. Once you ignore 2002, the mutiny of 2010 and whatever version of France that was 2012 - 2014. France has been steady as she goes and whatever was started in the 70s definitely is paying off now. I think I saw a documentary on it too but I cannot recall much details from it.

Also, World Champions.
_________________
People of Eternia! I stand before the Great Eye of the galaxy. Chosen by destiny to receive the powers of Greyskull! This inevitable moment will transpire before your eyes, even as He-Man himself bears witness to it. Now. I, Skeletor, am Master of the Universe!

Doc

World Class Contributor





Club Supported

:


Posts

: 14163


Join date

: 2011-06-05


Age

: 32



https://youtu.be/YQJp5iJwzr4

Great debut. 1:27 was my personal favorite moment. Imagine if Marcelo was in that situation. That villareal player would've already been 1v1 with Marcelo casually jogging back.

This man is a machine
_________________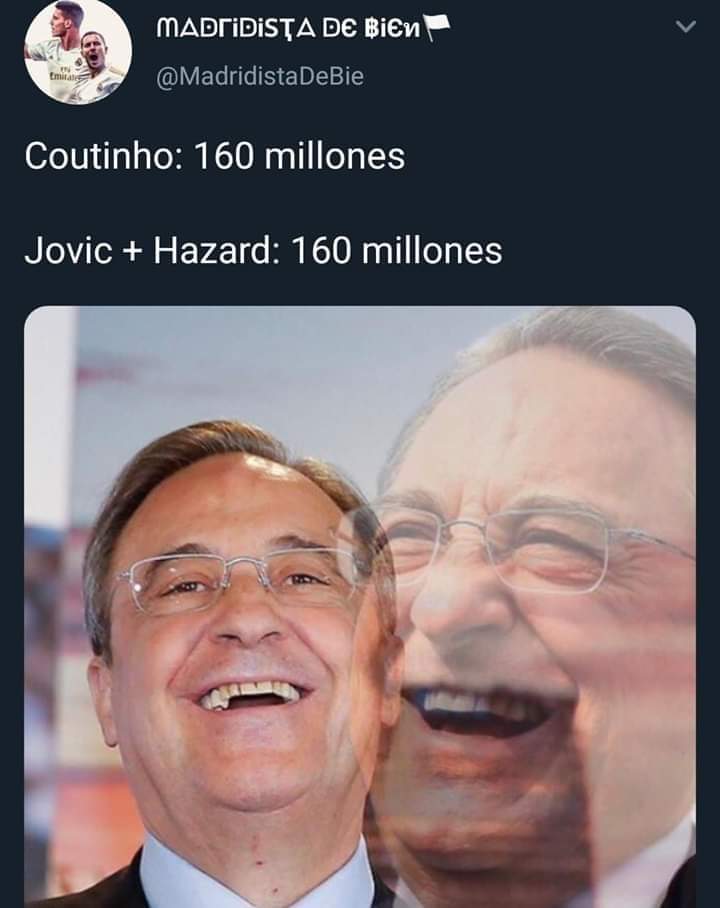 Perucho21

First Team





Club Supported

:


Posts

: 1262


Join date

: 2015-03-23



Page 5 of 5 •
1, 2, 3, 4, 5
Similar topics
---
Permissions in this forum:
You
cannot
reply to topics in this forum