Page 2 of 2 •
1, 2

After his departure to Inter Milan on loan, @RoamingLibero looks back to Lukas Podolski's Arsenal's career and questions if we'll miss him at all.

—

Following the two hammerings at the hands of Liverpool and Chelsea, the dreadful loss to Everton and the points dropped away at Stoke and at home to Swansea, by mid-April 2014, what had been a strong and pretty convincing title push lay in ruins. But there was life in Arsenal's season yet, even though it felt far from the case at the time. Nine long years without a trophy were just two games, against Wigan and one of Hull City or Sheffield United respectively, from being forever cast to memory.

In the 63rd minute of the semi-final and the 61st of the final, the situations were somewhat similar: there was a one goal deficit, Arsenal needed to recover it soon, and would need a change of some kind to do so. At this point against Wigan, Lukas Podolski had managed two shots (one off target, one blocked) and 17 completed passes (12 backwards, 2 sideways). Against Hull, it was one first half shot and 15 passes (8 backwards, 1 sideways). And yet, his substitution elicited great dismay of an alarming amount of the Arsenal support.

Rarely have any incidents encapsulated a player better. Podolski had been poor, but Arsenal desperately needed a goal, and it made sense for many that he should be kept on because of his finishing ability. However, once he came off for far worse finishers, but immeasurably better workers and movers, Arsenal created more chances, and their play became more fluid. Arsenal were better for his removal, the team looked better without him.

The question from there is, where did the myth of Podolski really come from? There is no denying he is an excellent finisher from left-sided and central areas, as well as a decent crosser, but the 'everything else' is either deeply lacking or completely absent. The biggest issue of all is his movement. An attacking player can be forgiven for inefficiency if their movement can destabilise opposition defences, yet Podolski's is so often stagnant that it can be like playing with a cardboard cutout perched on the corner of the opposition box, just waiting.

That's the thing with Podolski. He is, on paper, astonishingly effective – the stats and his goals to minutes record backs that up. But his effectiveness is almost completely limited to teams who will allow him the room to wander around at his own pace, chance into the ball within 20 yards of goal and similarly give him the time and space to get a shot away. In those circumstances, there are few better.

It reflects in the level of teams against which he scored; of his 19 league goals, 3 have come against top-half finishing opposition; a Liverpool in disarray, a 10-man Spurs, and West Ham. Two of his 4 FA Cup goals were against Premier League teams; against 9th-finishing Swansea and what turned out to be the match-winner against an in-form Liverpool. In the Champions League he has an impressive 8 in 14, but only 3 against teams who would go or were beyond the group stage (Schalke and Bayern twice).

His assists are similar. Two across the aforementioned Liverpool and Spurs games, 3 against West Ham (who finished 10th) and one against Manchester City, as well as one away at Schalke. And this was not for want of starting in the bigger games. Against the league's top 7 in 12/13 and 13/14 (same teams, different order) he started 11 and came off the bench in 3 (Chelsea away 13/14 not included), and mustered just those 2 goals and 2 assists.

Arsene Wenger's refusal to bring him on from the bench when in difficult positions often drew criticism, but over his two and half years in the league, he made 21 appearances from the bench, and can only really claim to have made a discernible impact in four games. In 12/13 there was Stoke at home, wherein he scored a deflected free kick, and the 3-1 vs Norwich, where his goal sealed the game after Arteta and Giroud put the Gunners ahead. In 13/14 there was West Ham away and Swansea at home which, while both oppositions opened up, were glimpses of the player Arsenal thought they were getting in the summer of 2012.

He was not mistreated at all by the club. If anything he was given too much of a pass for a long time, and when Arsenal found a better balance without him, he rightfully lost his place. His ever-reducing playing time was the response his performances deserved. Contrary to some corners of belief, he was never played 'out of position', apart from the few games he played as a centre forward. Using his impressive Germany record to defend him (a record which, it must be said, really does lose some sheen upon further inspection) is an endorsement of playing him on the left wing.

There is a space for the technically limited forward player at the top level. Some survive thanks to exceptional work rate. Others through what they provide off the ball, constantly stretching the opposition and causing problems for their defenders. When Arsenal were in dire need of some inventive attacking movement, coupled with goalscoring last season, Podolski offered painfully little.

His social media behaviour also seemed to create something of a blind spot for him. A reluctance to criticise because he asked the club photographer to take a picture of him posing with fans. A happy, smiling presence it would feel almost cruel to shout at. The idea that he 'got it', when really all he 'got' was the desire of fans to be visibly appreciated or acknowledged by the players and management. He will surely repeat it in various forms at Inter.

I have tried to avoid the arguments about his defensive 'efforts' because if an attacking player gives enough, you find ways to work around it. That was the way with the great Robert Pires, Andrey Arshavin before it all went south, and even Theo Walcott now. While the former two were key to the flowing football of the time and the latter vital in pushing teams back, Podolski barely risked loitering with or without intent.

A few hashtags, some staged photographs and the ability to hit the ball very, very hard have earned him a love that his performances just didn't merit. As much as it would be nice to have a player who 'just scores goals', the reality is that to exist like that, they need to be relied on for goals against teams of all levels, in all types of situations. You make exceptions for the flaws of your best, your most reliable and your most important.

Podolski never came close to being any of them.

___________________________________________

http://arseblog.com/2015/01/podolski-vital-hotshot-or-cologne-ranger/

Sri

Wer ko, der ko




Posts

: 13765


Join date

: 2011-06-06



Podolski"He said nothing to me. He did not call or say goodbye," Podolski said of Wenger in an interview with The Sun.

"I don't need flowers or a kiss from him. But it is about respect, about saying goodbye. For me, respect is important. I did everything for the club I possibly could have. I don't believe I did anything wrong. I did not get drunk in a club.

"I wish all of Arsenal and their amazing fans the very best for this season and I see myself as a Gunner.

   "It is not a problem to sit on the bench, absolutely not. When you have three games in a week and you don't play, though, you have to think about it."

Lukas Podolski

"(There was) nothing from him (Wenger) to me, but that is his way. He told me he did not want me to go just before the transfer window but never said anything else after that.
"I had to move forward. I could not wait for 25 injuries (before getting his chance)," he added.

"It is not a problem to sit on the bench, absolutely not. When you have three games in a week and you don't play, though, you have to think about it.

"I was happy at the club. I played 82 games and I scored 31 goals, plus assists. That's not bad.

"Wenger said to me I was the best finisher at the club. Let me play then."

"The big moment was after the Champions League," he said. "I played a very good game against Galatasaray and then I was on the bench again. I knew I had to move."

_________________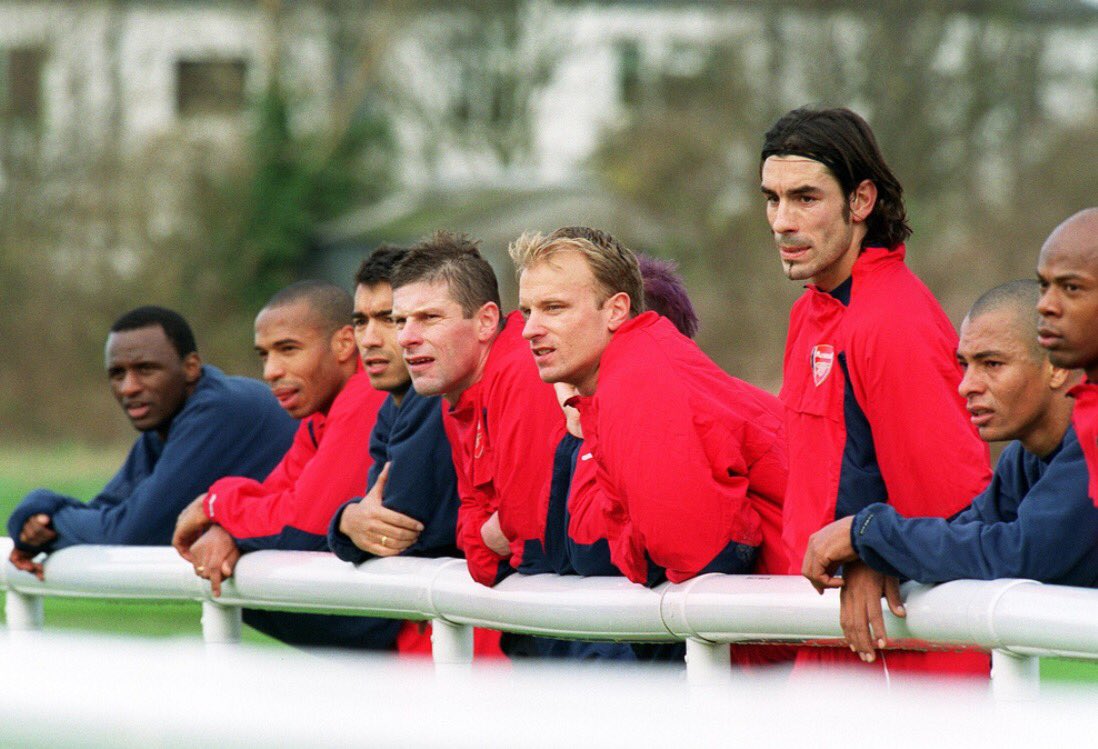 Raptorgunner

World Class Contributor





Club Supported

:


Posts

: 18000


Join date

: 2011-06-06



Him and Wenger don't look like in good relations
I want to keep him also after summer so I hope it tbh , you have so many players in that side so you can give away him

Robespierre

World Class Contributor





Club Supported

:


Posts

: 12014


Join date

: 2013-11-22


Age

: 28



It's a lot of trumped up stuff, tbf. Podolski is a very good player, but clearly not fitting the system at Arsenal. His social media presence and endearment to the fans have helped buid this image of how Wenger has some vendetta to not use him. Fact is, Podolski is a very niche player and despite being the best finisher we have, there is little else that he can do - he can't track back nor defend - which makes him pointless as a wide man, and his self-proclaimed best role down the middle is where he has been poor when played at Arsenal. Oh and he is slow, like really slow, for our style of play in the PL.

It is pretty certain that there is no future for him at the club. The reason why Wenger held on to him in the summer was because Giroud got injured and in the off chance that Alexis didn't adapt quickly, we needed an experienced player to call upon. With Theo and Giroud back, as well as Özil, and Alexis playing the way he is, Podolski had to go. Imagine the shitstorm if we had let him off to Gala in the summer and Alexis had not adapted and we didn't have Welbeck signing on the deadline day.

I am confident that if Inter can afford the market value for him, we would have no qualms in selling him. It was only to safeguard against contingencies that we held on in the summer.

And ofcourse Wenger will say he values any player he has. He even said that about idiots like Bendtner, Chamakh and Park. That's his nature, to protect and feel responsible for the players under him.

Sri

Wer ko, der ko




Club Supported

:


Posts

: 13765


Join date

: 2011-06-06



I agree Sri.

You have to truly feel sorry for Podolski, really does not deserve the treatment go got.
Certain players will get game time no mater how bad they play because Wenger favors them over others.
_________________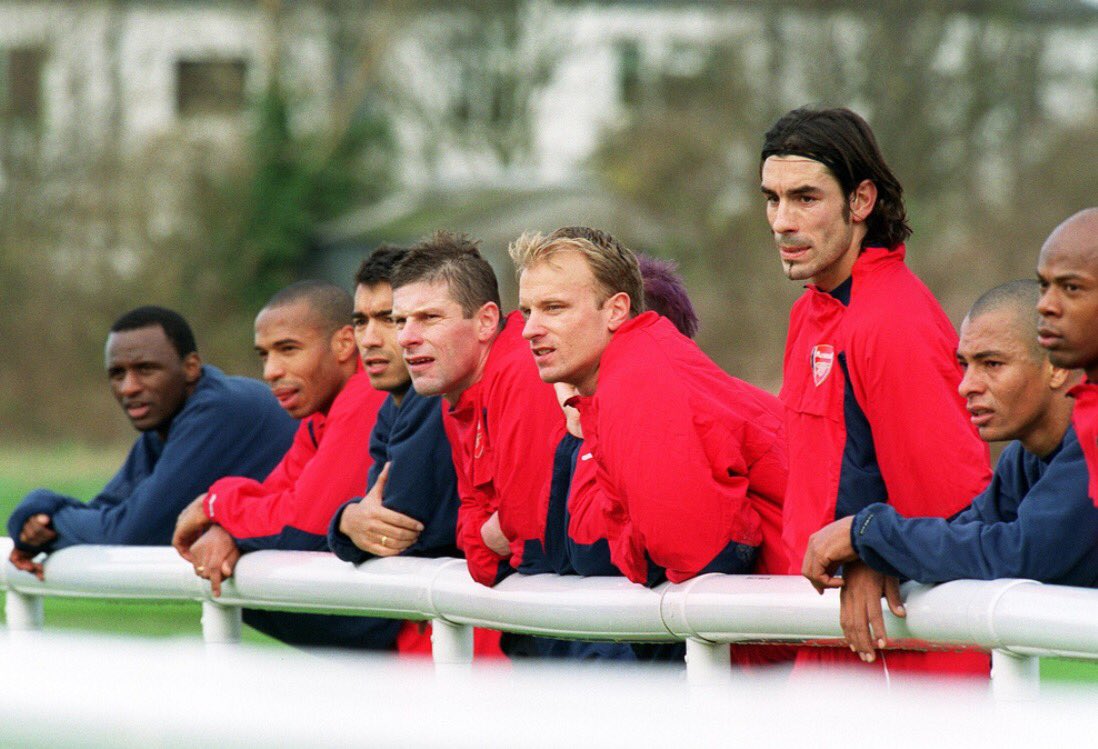 Raptorgunner

World Class Contributor





Club Supported

:


Posts

: 18000


Join date

: 2011-06-06



Page 2 of 2 •
1, 2
---
Permissions in this forum:
You
cannot
reply to topics in this forum