1. No European Championship finals has ever seen more headed goals scored. Of the 76 goals scored in total at the tournament, a big ol' 22 were headers (29%).
2. Spain's 4-0 mauling of Italy in the final was the biggest win ever recorded in a European Championship or World Cup final.
3. Andres Iniesta had more shots on target without scoring than any other player in the history of the European Championship (11).
4. Shot-happy Cristiano Ronaldo hit the woodwork four times at Euro 2012, no other player has ever hit the frame as many times at the European Championships – even if you combine tournaments. He also racked up the most 'shots off target', sending 20 efforts high and/or wide into the ether – eight more than the next man on the list (Mario Balotelli).
5. Speaking of Ronaldo, the l'il ragamuffin has now had a grand total of 70 shots from outside the box (including his ludicrous 'shoot on sight' free-kick shtick) at major tournaments, failing to score with any.
6. Italy attempted 36 shots in the quarter-final against England. No side has ever attempted more without registering a goal in Euro Championship finals history.
7. Spain's pretty domineering 75.9% possession rate in their group game against the Republic of Ireland is the highest figure seen in a European Championship match since 1980 (when the format of the tournament changed). The same game also saw Spain break the record for passes completed (788 from 860 attempted) at a European Championship – with Xavi also breaking the individual record (127 from 136).
8. Euro 2012 was a good tournament for Iker Casillas, who not only equalled Edwin van der Sar's record for clean sheets at the European Championships (9) but also became the first player ever to reach 100 international wins for his country.
9. Vincente Del Bosque is now the only man ever to have won the World Cup, the European Championships and the Champions League as a coach. He breathes rarefied air.
10. Having picked up two at Euro 2012, Greece midfielder Giorgos Karagounis has now picked up eight yellow cards in only 10 appearances at the European Championships.
11. Cristiano Ronaldo, Zlatan Ibrahimovic and Helder Postiga joined Nuno Gomes, Thierry Henry, Vladimir Smicer and Jurgen Klinsmann in the exclusive club for players who have scored at three different European Championships.
12. Only Michel Platini (9) and Alan Shearer (7) have ever scored more goals than Zlatan Ibrahimovic (6) at the Euros.
13. England's Joe Hart made more saves than any other 'keeper at Euro 2012 (22), with Gianluigi Buffon coming a close second (20).
14. Euro 2012 marked the very first time that Holland have ever failed to win a single group stage game.
15. The Republic of Ireland's goal difference of (-

is the joint-worst in European Championship history.
16. The Spain-Italy final marked the fourth time in the last seven tournaments that the final was contested between two sides that met in the group stages.
17. Our personal favourite stat of the tournament: Against Italy in the quarter-finals, England's most successful pass combination was Joe Hart to Andy Carroll – despite the striker only coming on on the hour mark. Lump it!
18. Poland's Przemyslaw Tyton became the first ever substitute goalkeeper to save a penalty at the European Championship when he repelled Karagounis' spot kick on the opening day of the tournament.
19. Despite their turgid showing at Euro 2012, Holland actually enjoyed a minutely better rate of passing accuracy that Spain (88.7% to 88.4%).
20. The six-way tie at the top of the Euro 2012 goalscorers table (Torres, Gomez, Balotelli, Ronaldo, Dzagoev and Mandzukic all scored three goals) is the first time it's happened at a major tournament since the 1962 World Cup, where six players were tied on four goals a-piece.
http://www.whoateallthepies.tv/lists/130850/top-20-bloody-interesting-stats-from-euro-2012.html
_________________
Think green!
Save the trees!

spanky

First Team





Club Supported

:


Posts

: 1442


Join date

: 2011-06-05


Age

: 28



Fact 17
_________________
Sempre Forza Roma

ErPupone

First Team





Club Supported

:


Posts

: 2422


Join date

: 2011-06-07



@ErPupone

wrote:Fact 17
This.

The Sanchez

First Team





Club Supported

:


Posts

: 3916


Join date

: 2011-09-23


Age

: 34



"15 of the nations joined the Euro to play football. The 16th were England."
_________________
BELLISSIMO~

SchinnerC

Hot Prospect





Club Supported

:


Posts

: 392


Join date

: 2012-04-02


Age

: 25



Somehow:
Biggest loss in WC history: Brazil-Italy 4-1
Biggest loss in Euro history: Spain-Italy 4-0

_________________

Grande_Milano

First Team





Club Supported

:


Posts

: 2250


Join date

: 2011-06-05



_________________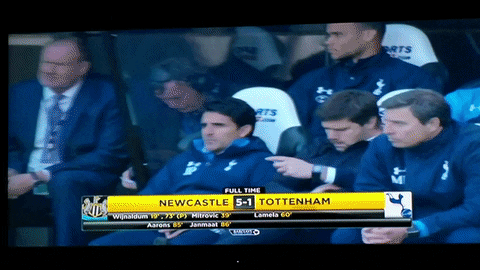 @The_Badger

wrote:

Chelsea fans forget that they are only where they are due to the ill-gotten gains of their owner who had people murdered to make his fortune.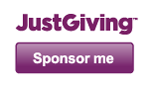 Lex

World Class Contributor





Club Supported

:


Posts

: 14657


Join date

: 2011-06-05


Age

: 30



#17 is my favorite stat, but #19 is the most interesting one imho.

_________________
PS: Ramos should've really gotten a red in that last game we're all talking about.

VivaStPauli

Fan Favorite





Club Supported

:


Posts

: 8099


Join date

: 2011-06-05


Age

: 34



And fact 6 is kind of sad as well, though not surprising considering our finishing was shite.
_________________
Sempre Forza Roma

ErPupone

First Team





Club Supported

:


Posts

: 2422


Join date

: 2011-06-07



---
Permissions in this forum:
You
cannot
reply to topics in this forum